At Finefair Ltd we provide first rate services all over London. Because we serve so many different areas, we are a great source of local knowledge. In fact we can help investors to look at locations that are right for them. On top of that, we have a reputation for offering some really great services. This includes the best council leasing Barnet has to offer.
Taking a closer look at Barnet, there is one area that really stands out. Finchley is a great location that many people will love.
Identity
If you are looking for an area in London that feels like its own smaller town, this is it. There is a real community feel here. The fact there are lots of little local shops helps. The combination of urban and rural is also very important.
Commuting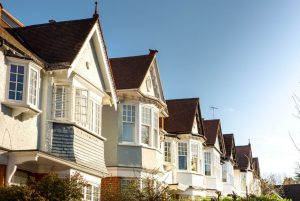 North London is a popular option for commuters because of the Northern Line. It gives people the chance to travel quickly into the heart of London, perfect for people who work there. The Line is also one of the most reliable and has frequent services. While Finchley is in Zone 4, it does not take too long to travel into the city.
The Tube isn't the only option for commuters though. There are also some really great bus routes here. They are a good alternative and can offer more flexibility. Some people even choose to cycle. It can take under an hour to reach the centre of the city.
Outdoors
One thing more and more people who live in London want is the chance to enjoy some outdoor space. Finchley is a great spot for that. There are plenty of options, including Victoria Park and Cherry Tree Wood. Locals can even travel to Alexandra Palace and Hampstead Heath. Whether you want a short walk or a long one, there are routes for you.
Foodies
Everyone loves the chance to enjoy great restaurants. Finchley has a wonderful selection because of its diversity. For example, there are lots of options for tasty Greek food in North Finchley. To the East you can find Italian, Thai, and more. Then, Central has some really top choices for vegetarians. Living in Barnet gives you the best chance to try all of these wonderful flavours.
Nightlife
London has some very famous nightlife, including late night theatres, clubs, and more. In Finchley you can find a really great choice of pubs. There are plenty of locals with charm and character. As a result, this is a good spot for people who want to be able to unwind after a busy working week.
Housing
Yet another thing that people love about this part of Barnet is the choice of housing. Most of the stock is 19th century. That includes a good selection of Edwardian and Victorian homes. The latter includes cottages as well as large double front family homes. Amongst this are modern developments, including some newer apartments. Bigger families can also choose mansion style properties.
Council leasing in Barnet with Finefair Ltd
As you can see there are plenty of great reasons to choose Finchley and Barnet in general. We are happy to help investors who want to commit and buy properties here. Our services are very broad, including management and arranging the right type of letting or leasing. The goal here is to ensure that our clients get the assurances they want and the best returns.
A lot of clients ask us why leasing is such a good option. Our answer is it can provide assurances on rent and property management while also getting rid of the stress about voids and finding tenants. This combination of factors can make it a good alternative to private letting.
If you want to try council leasing Barnet has nobody better to work with. Contact Finefair Ltd today for advice and help choosing a scheme.