At Finefair Ltd we know how important rent guarantees can be. They are most important for investors when even a small void period or non-payment would mean a big loss. We can provide them for various properties all over London. In fact, we offer the best council leasing Richmond upon Thames has. This gives our clients the assurance they want on their rents and lots of other benefits.
A beautiful part of London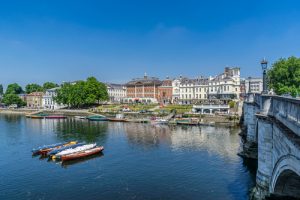 When you hear the name the Hamptons you probably think of the affluent part of Long Island in New York. However, there is an incredible spot much closer to home. Three communities in Richmond upon Thames have the same name. They each have fantastic character and are great places to live.
Hampton itself is a riverside village with some really stunning decorative buildings. This was an 18th century resort because of the peaceful walks along the river and the local parks. Today it is a popular residential area that still retains a lot of character.
The second community is Hampton Hill. There is a watercourse separating the two areas. This district is really pretty and the lack of modern development makes it very picturesque. There are some incredible listed buildings here, including the Church of St James and Old Brew House. The high street is also wonderful, offering everything you would need.
The third area is Hampton Wick. This district is separate from the other two because of Bushy Park. It is very popular with commuters. Most importantly it is home to the largest number of newer homes.
Lovely amenities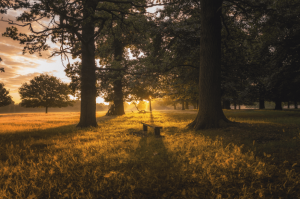 The best part about living in the Hamptons is the green open space. Bushy Park is an amazing spot and has a listing to protect it. There is a lot to love here, including a water garden, cafes, and over 1,000 acres of greenery.
Anyone who loves swimming will be really happy living in this part of London. There is a rare heated lido as well as several other options for pools.
Families will love the fact that the Hamptons have a great selection of schools. There are state primaries and comprehensives with some impressive ratings. In addition, there are two top private schools and three prep schools.
Commuters and people who want to travel into West and Central London for leisure will love having the choice of four train stations. They are all on the same line, allowing people to travel straight into Waterloo. All stations are in Zone 6 but journeys can take around 40 minutes.
Ask us about council leasing in Richmond upon Thames
Finefair Ltd has the skills to manage and arrange leasing for homes in all three of these areas. In fact we serve the whole Borough and across the rest of London. Our goal is to offer the most consistent services and great value. A big part of the latter is we don't charge management fees or commission.
We are confident our services tick all of the right boxes. More importantly, we can adapt to suit the specific needs of each client. That means we can offer a full service or help in different areas if the client prefers.
So, if you want to learn more about council leasing Richmond upon Thames has nobody better to speak to. We can tell you why it is a great option, both in the short and longer term.