People want to live in London for many different reasons. They may want to be close to their favourite amenities, near universities, or where they can easily get to and from work. There are also a number of areas that become incredibly trendy because of the culture. These can be excellent spots for investors to target. As one of the top providers of property management Southwark has, we know a lot about the trendiest spots.
Peckham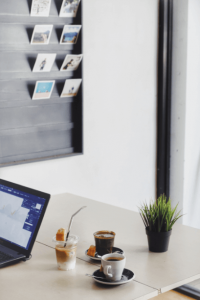 While many people look at places like Shoreditch, Hackney, and Soho when they think trendy, Peckham is a top contender. In fact it has a reputation as the best spot in South London. There is a lot to love here.
Most places that become trendy hotspots begin as thriving scenes for art and creativity. This happened in all three areas we mentioned above. It is no different in Peckham. Lots of people who work in fashion and tech choose to live here. There are plenty of great local cafes where you can see people sitting and working on laptops. It is a really young, creative, vibe.
One look at the old railway arches and you can see what living here is all about. You can find all kinds of thriving businesses here, including breweries, bakeries, and bars. Beside these are some impressive creative spaces, including art galleries. Visitors can try great food and drinks, explore the art, listen to music, and enjoy the community feel.
What else is there to love?
Peckham ticks all the right boxes. There is plenty of green open space at Rye Park and Common. This is a wonderful spot for people to walk and enjoy the ornamental garden. There are also playgrounds for children, making it a popular destination for younger families.
Commuting into Central London is also really easy. There is no Tube Station but two train stations mean commuters can get to Canada Water and change to reach Canary Wharf. It is also just a 10 minute trip to London Bridge and less than 25 minutes to St Pancras.
The property scene in Peckham is also fantastic. It offers a huge amount of choice, from fine early Victorian homes to terraces, new build apartments, and more. The fact the area is very popular with young professionals means there are lots of options for renting, including house shares. There are also some shared ownership homes to buy.
Arranging property management in Southwark
The fact that Peckham is so trendy means it is a spot that investors pay close attention to. There are plenty of opportunities, although the popularity also pushes up demand and prices. Luckily there is no shortage of people who want to rent so buy to let can be a really great option.
At Finefair Ltd we support landlords who want to buy assets here. Our services can include everything they need from managing portfolios to maintaining the buildings. We even offer guaranteed rent and other solutions.
So, if you want to talk to the top team for property management Southwark has, please contact us. Whatever portfolio you have, we can take care of everything for you.