Managing investment properties can be a lot of work. It is even more challenging when it is assets like blocks and estates. However, Finefair Ltd can help. We are a dynamic business with a huge amount of experience. We adapt our services to suit any requirements. This is why we are the very best option for property management Bexley has.
Popularity
At the moment Bexley is one of the most popular parts of London. Many people are looking at properties here because of the affordability and other benefits like gardens and quieter streets. There are plenty of great spots, but Abbey Wood is proving to be one of the best. The area has a bright future ahead and is already seeing big changes thanks to a number of regeneration projects.
Crossrail
One of the big positives for the area is new transport links. While there have been delays to the commencement of Crossrail services, the new station is built and ready to go. The line is expected to become active next year. If the plan sticks to schedule it will mean locals can catch a train every 5 minutes. They can then travel all the way to Central London without change. The route will also provide services to Heathrow. Some trains are already operating though, with trips into the city centre taking less than 30 minutes.
Amenities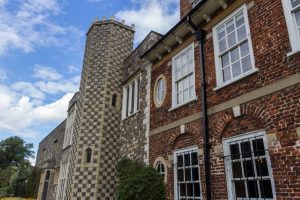 The transport links are not the only great things about Abbey Wood. In addition there are plenty of interesting amenities. This includes a nice high street with a great choice of restaurants, pubs, and independent businesses.
A big highlight of this part of London is the open space. Abbey Wood Park is a great spot for people who enjoy greenery. It has a picnic area, spaces for sport, a playground, and an outdoor gym.
While you may not expect it so far outside of Central London, there are some iconic buildings here. One of the most impressive is Severndroog Castle. The 18th century grade II gothic tower has an impressive design and had a restoration in 2013. Red House in nearby Bexleyheath is a stunning Arts and Crafts building.
Residential
Abbey Wood is largely a residential area so it is great for families and people who want to enjoy the community feel. At the same time though, it is an impressive gateway into London. This makes it a top spot for commuters.
The regeneration work here is also creating lots of new homes. There are plans to build 3,000 new ones within the next decade. Many of them will be affordable.
The current housing scene is already quite impressive. It includes Victorian terraces, 30s semis, newer council homes, and some modern flats. This means options to suit most tastes.
Do you want property management in Bexley?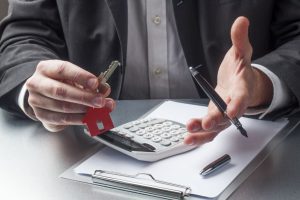 While many investors will have already chosen Bexley prior to the original announcement of Crossrail, there are still plenty of opportunities. The current popularity of the area supports this. When new transport services begin operating there could also be a big boom in demand.
Whether you already own properties in the area or are thinking about an investment, Finefair Ltd is here to assist you. With our help you can choose the most reliable property management Bexley has. We have the skills to manage everything for you and can offer excellent value. You can even extend the service to include letting, leasing, and guaranteed rent.
So, if you want to learn more please contact us.