We are a company with a long history of working in the London property market. For many years we have been assisting clients with various issues. This includes everything from property management to portfolio services. In addition, we have built a reputation for being among the leading block management companies Merton has.
An interesting development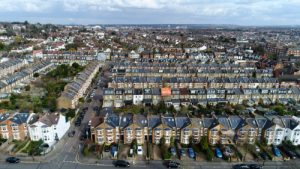 Last year Shawbrook Bank made the decision to provide £9.1million of funding to Featherstone Homes for a redevelopment in a popular part of London. The project was to change a former industrial site into a contemporary commercial and residential block. It was great news for a site that was once a bus depot and more recently an MOT centre.
The bespoke property developer's scheme can be found on Streatham Road in Merton. It includes thirty new homes as well as commercial space at the ground floor level. In the past, this was a cluster of single storey light industrial structures, so it is a great change of use for the site.
Contemporary living
Featherstone Homes has now completed the flagship development on the site. The new houses have high specification designs for contemporary living. The new single residential block exists over two, three, and four storeys. There is an access ramp too that goes to a ground floor car park. Plus there are beautiful podium gardens near the rear.
The director at Featherstone Homes said that their goal here was to create homes that are both striking and contemporary. They want them to demonstrate high end specification and attention to detail. By understanding what the buyers are after, they are also able to exceed the usual living standards. They can do this using the most recent technologies, quality materials, and the latest designs.
New builds like this can prove to be very popular with investors. But the properties can require specialist management. Luckily, we can help. Speak to Finefair Ltd if you would like to work with one of the best block management companies Merton has.
An excellent lender
Being a specialist lender, Shawbrook gave Featherstone funding to aid with the site's redevelopment. They ended up being a knowledgeable, responsive, and flexible lender. This was a big help in making the project a success, especially at a time that COVID had made things very tricky.
Shawbrook's managing director of finance said that they were happy to support the work because the scheme was such a technically challenging and ambitious one. In addition, they were happy to work so closely with Featherstone Homes.
Standing out from the block management companies in Merton
At Finefair Ltd, we have one of the best track records when it comes to helping our clients. This is why we are one of the finest property managers in the capital. Our team always aim to set and achieve the highest standards, both in the public and private sectors. This means we can tick many boxes for investors.
So, if you wish to do business with us, feel free to get in touch. We can give you advice and show what makes us one of the leading block management companies Merton can offer. You can also ask us questions and get help choosing services.