In today's world, owning and renting out a property in London has the potential to be highly profitable. While this is true, managing these properties can be a challenge. This is even more so in the event that you are the owner of multiple properties like apartment blocks. Fortunately, thanks to the expert services we offer here at Finefair, this is no longer the case. We have helped a great deal of customers over the years with the block management Merton and the rest of London can rely on.
Providing an expert solution to your property needs
As well as single properties and estates, we have had many dealings in the past with block management related projects. As a result of this, we are more than experienced enough to help you with practically any issue.
Extensive block management Merton can count on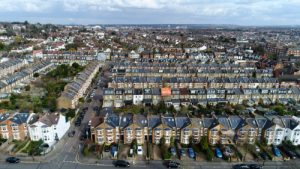 Our services include performing a wide variety of tasks on your behalf when it comes to property management. We will not only help with the routine maintenance of your buildings, but we will also seek out prospective tenants and arrange necessary viewings. We will also use our famous guaranteed rent schemes to ensure that your tenants pay what they owe in good time.
If all of this wasn't enough, then know that the services we can provide are highly flexible. We can take as much or as little of the responsibility off of your shoulders as you wish. In addition, we can alter this over time to match up with your changing requirements.
Since we offer the highest standards of work here at Finefair, if you choose to deal with us you'll find that life as an investor will become significantly easier. For more information, please don't hesitate to check out the rest of our website or give us a call.