Finefair Ltd has the skills to manage many different types of residential property. In fact, we have a reputation as the top block management company Havering has. Whether you own a block of several homes or hundreds, we can help. We make it convenient and also offer the most value for money.
Havering and Wates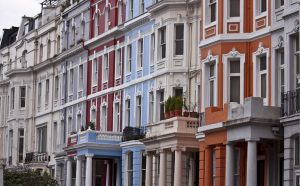 In 2018 Havering Council and Wates Residential agreed a £1billion partnership to rebuild council estates across the borough. The goal was to create new high quality housing and communities on the 12 sites. This would replace old buildings that were past their best. It would also provide 3,500 new homes.
Several of these redevelopments are already under way. For example, work on Napier and New Plymouth House in Rainham is making good progress. The first homes on this site should be ready to welcome new residents in 2022.
Waterloo Road Estate
The next big project between Havering and Wates recently got approval from the council. Demolition work on the Waterloo Road Estate in Romford began last month. It will see the removal of two large 12 storey residential towers as well as twenty five other buildings. This will create a large space for regeneration.
The new plan that got approval from the council will allow the creative of a number of new modern buildings. They will provide modern, eco friendly homes. Plus there are plans to have green open spaces on the site and new flexible workspaces.
The most interesting thing about the project is it will create lots of new housing. Currently there are 300 homes on the estate in the various buildings. The regeneration will see this number increase to 1,380. Of that number 550 will be affordable homes specifically for local people. The remaining flats will be for private sale. These sales will help to fund the £450million project.
Rising prices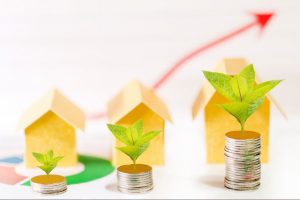 The news of more new homes for the borough comes at a really good time for Havering. Over the last year there has been a big increase in demand. More and more people are looking at the area in their search for affordable homes with more green space. Investors are also interested in properties here with potential for further growth. As the top block management company Havering has, we have been on hand to offer help wherever clients need it.
The Office of National Statistics figures show just how much demand there has been in the area. In the year to April 2021 prices were up by 4.9%. This put the average up to £385,572. That is almost a £18,000 rise in the past year.
Work with the leading block management company in Havering
Finefair Ltd is a team that appreciates a good property investment. We know how lucrative they can be, whether the landlord choose private or public letting or holds on to it to sell. We work hard to help these clients, ensuring they can choose a package of services that work for them.
What really makes us stand out is we have the flexibility and skill to manage even the largest blocks. It can be tricky to do this but we are confident we can do it. This gives our clients the chance to keep their services consistent and convenient.
So, if you have any questions for the top block management company Havering has, speak to us. We are here to help and make it easy to find the right service for you.