Finefair Ltd is a top team able to offer a full range of services for properties in London. We are renowned for providing guaranteed rent, council leasing, and managing properties. In fact, for the latter we have become one of the best block management companies Newham has. We look after blocks with great care, adapting to make sure we tackle the unique challenges.
First Homes scheme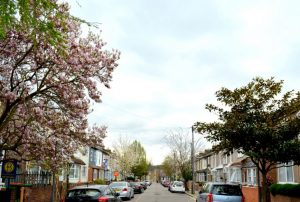 One thing we do as part of our service is keep an eye out for announcements that can affect the property market in London. The most recent one is the reveal of the First Homes scheme. This is a new initiative from the government that aims to make it easier for first time buyers. The hope is it will get more people, including key workers, on the ladder rather than paying expensive rent to landlords.
The scheme will become live at the end of June. How it will work is first time buyers will be able to get at least a 30% discount on the purchase price of their first home. Homes in London that will qualify must have a market value of up to £420,000 after applying the discount. Outside the capital the home must have a market value of at least £250,000 after the discount.
Buyers will have to meet earnings requirements too. In London first time buyers must have a combined income that is less than £90,000 per year. Outside of the capital the income must be under £80,000.
One thing to note about the scheme is that the discounts must stay with the properties. So, in the future if the buyer chooses to sell and move up the ladder they must offer the 30% discount again. This ensures that the home would be available to the next generation of first time buyers.
Most affordable areas
With the focus on first time buyers, it is a good idea to look at which areas are the most affordable in London. This can showcase where people should be looking for their first homes.
According to the data the most affordable Borough is Bexley. Here the average price for a home is £275,017. When you consider that the average salary for the area is £38,732, it means people could be spending less than 30% of their monthly income on the mortgage.
There are several other areas in London that have quite impressive affordability in terms of what percentage of the monthly salary you would need to spend on a mortgage. That includes Barking and Dagenham (30%), Newham (31%), and Croydon (31%).
Advisors always recommend that people don't spend more than 35% of their monthly income on their mortgage. This can cause an issue where they are 'house poor'. What happens here is your mortgage payments mean you have less money to do other things such as take holidays or save.
Working with block management companies in Newham
Finefair Ltd is a company that understands how to look after different assets. We can manage family homes, blocks of apartments, large estates, and more. Our goal every time is to give the clients the assurance they are working with the right people. We also arrange important guarantees for rent.
So, if you want to work with one of the top block management companies Newham has, or need help with properties in other parts of London, choose us. You can get in touch today to tell us more about your needs.