Finefair Ltd understands why many landlords want to guarantee their rent, especially with how things have been over the last 18 months. It has been a tough time for landlords and renters alike. But there are options that can offer security. We can help by arranging rental guarantees. In fact, we are the top guaranteed rent company Southwark has.
The Canada Water project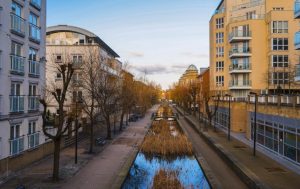 Across London there are several huge projects to create new housing. One of the biggest is Canada Water. The masterplan for the development of Rotherhithe peninsula is to create a new town centre that will provide new amenities, jobs, public spaces, and more. There will also be up to 3,000 new homes, including 35% affordable housing.
The masterplan got planning permission last year but there have been delays with the £3.3billion project due to coronavirus. However, last month the government gave British Land a £100million loan. The idea is that the funding will help to speed up the work so that the first homes will be available sooner.
The £100million loan is from Homes England, the agency responsible for increasing the amount of housing in the county. They can do this in a number of ways, including by offering loans like in this case. They also regularly release public land for development.
British Land struggles
It has been a particularly tough time in the last few years for the developer British Land. Although they were successful at winning planning permission, it was not without big opposition. There was even a legal battle to overturn the decision. However, a High Court judge ruled against the objections from a local group in November 2020, allowing work to go ahead.
Financially the developer has had a hard time recently too. They have reported losses of over £1billion in the last two years. Much of this is due to the impact of Covid-19. The pandemic has caused a lot of problems for retail property and businesses. Unfortunately British Land has an empire of retail properties.
The funding from Homes England should help to galvanise the Canada Water project. The government agency is looking to use their resources to help with this to drive economic recovery from coronavirus. In the future the project could be a great success, creating thousands of new jobs as well as homes and community assets. It will also improve the transport infrastructure.
The best guaranteed rent company in Southwark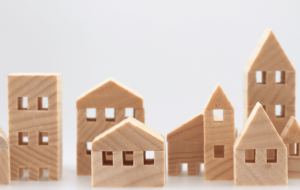 Finefair Ltd is a great partner for landlords who have assets in London. We can give them the perfect combination of services, including lettings and management. At the same time we can get them assurances on their rent so they don't have to worry about voids or missing payments. This is very useful, especially for investors who rely on the rental payments to cover mortgages and other costs.
Southwark is a wonderful part of London with some great areas and lots of potential for new homes and amenities. As a result it is a location that is in the sights of many investors. If you own assets here or are targeting any, you can rely on us.
So, get in touch today if you have any questions for the most skilful guaranteed rent company Southwark can offer. You can ask us about how schemes work, what the rewards are, and get advice if you are uncertain about anything.