Finefair is an establishment with knowledgeable and skilful property experts. A dedication to excellent work has given us a reputation for quality services. An example of this is how we offer the estate management Redbridge clients love using.
Deciding on the fate of a site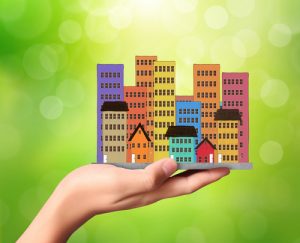 After a planning committee meeting, Redbridge Council has given approval to a 42-storey building. The plan is to demolish the former Bogers shop and then build the tower on this site. The location in Station Road, Ilford, will be the home of this development. The new tower will consist of 380 apartments. There will be one and two bed, studio, and privately rented homes.
This building is very tall and in a pivotal location. The council and developer believe that the work will help shape the area for generations. Because of this, it is vital that the new tower and homes are the highest quality.
Redbridge is a borough with a need for more high quality housing. A building on this scale will deliver new homes in an important area. Not surprisingly, there are many people who are very happy about the outcome of the planning committee meeting. This is a project that will go a long way towards providing much needed homes for locals.
A team that property owners can depend on
Owning properties can be very difficult when you think about all the work they take to buy and manage. This is harder when you have other responsibilities to take care of. As a result, you might find yourself looking for experts who can help you. Whether you need assistance with management, rent, or more, the Finefair team is a reliable partner.
Make sure you read about the work we do, for example the estate management Redbridge landlords often rely on. You should definitely get in touch with our team if you are a property investor or landlord in London. Whatever the size of the job and however big your portfolio is, we will work around your requirements to provide a practical solution for you.