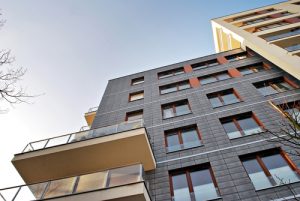 Finefair has a commitment to the highest standards of work. Our experience allows us to help with a huge number of property matters. This includes jobs of all sizes as well as different kinds of property. From lettings to the block management Bromley trusts, we can do everything.
Combating the housing crisis
Bromley Council is considering investing in ready-made factory houses. This is one of the options they are looking at to help them with their plan to build 1,000 new homes within 3 years.
These pop-up houses, or "modular homes", are easy and quick to assemble. They are increasing in popularity in the UK, especially among authorities that want to help with the housing problem seen across the country.
These homes are on stilts and can you can access them with a staircase. They can be one or two bedroom and terraced or detached. They have a kitchen living area in the lower section and a mezzanine upper floor with a bathroom and bedrooms. These homes offer many advantages, including a shorter build time, and involve roughly the same cost as tiles and bricks.
An innovative plan
The plan to build around 1,000 homes across the next three years is ambitious. The council will create sites that have 10, 20, and 30 homes each so that they are not building a lot in one area. This also makes more effective use of the pockets of land that are available.
However, not all of the homes will be modular. The council is going to explore traditional brick and mortar homes too. They are also looking at redeveloping existing buildings. Developments will be specific to sites so that they do not take a one size fits all approach.
The council has an obligation to build new homes and it is easier with an innovative method like this. It will also mean local people are able to access the high quality affordable housing they need. The council is planning on using sites they would have sold off in the past to develop the homes.
Leading support for landlords and investors
When looking for premier block management Bromley landlords and investors can have confidence in our work. With Finefair, you will receive a unique strategy for your properties. You can use our website if you want more information about our services. Feel free to get in touch if you require any further information.