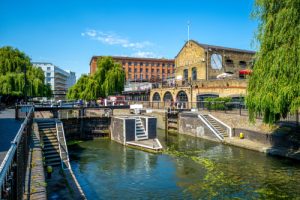 As a company that specialises in council leasing Camden residents know they can come to us when they need help. Due to our skills and various recommendations, we have built an impressive client base. We are proud to have such a huge presence and we always do everything we can for those we work with.
The Agar Grove estate in Camden has never had the greatest reputation. These days however, it has a new claim to fame. In the New London Awards, the £97million revamp got an award as the best new building project.
Redevelopment
The Sixties estate is undergoing redevelopment, creating a blend of shared-ownership and private flats. They are going to be bigger than the homes they are replacing. Moreover, they shall be nearly carbon neutral. Experts predict that there will be a 90% drop in energy bills as a consequence.
The architects behind the project have other plans too. They also want to redesign the estate's intimidating and indirect network of alleys and walkways. The goal is to replace them with traditional squares and streets that are friendlier.
How were the winners picked?
The winning projects were chosen by an international committee of planning, urban design, and architecture experts. All of the awards highlight designs for architecture in a myriad of fields. This includes places of worship as well as hotels and new homes.
Every winning project and those that made it on to the shortlists shall be a part of an exhibition at the New London Architecture Galleries at The Building Centre, London WC1. The dates are from July 26th to sometime in October.
At Finefair, we look for long-term property solutions that are practical. We have been working in this industry for years. Therefore, you can depend on us for all of your needs. If you need help considering a strategy, we can offer you the kind of advice you can only get from the best provider of council leasing Camden has.
If you would like to find out more about us, you are welcome to get in touch. We can explain our services and what kind of benefits they can offer.