Our services for the investment properties Brent is home to are an example of the work that has helped us build a stellar name. Finefair is the team you can count on when you are looking for reliable assistance with your portfolio. This includes all sizes and types of properties.
Landmark Grand Union development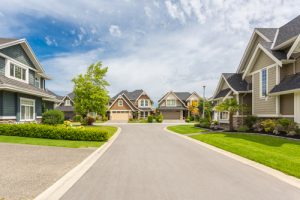 This week work will begin on a 3,000 home scheme in Alperton. The huge new project will see a large amount of homes built on derelict land in the area. Neighbours welcome the work on the 22-acre former Northfields Industrial Estate because it will transform it into a canalside neighbourhood.
Out of the 3,030 new homes, around 35% will be affordable. 70% of these will be for affordable rent; this is up to 80% of market rate and no more than the Local Housing Allowance rate. As a result it will be around £200 per week for a single bed property. This could be fully covered by housing benefit. The other 30% of the affordable homes will be for shared ownership.
The firm behind the Grand Union work is St George. Once the work is complete, there will be a shop as well as a canal-side piazza with a bar and restaurants. The development also includes a nursery, commercial gym, and community centre.
Many people consider the work an exciting milestone. There are plenty of locals who are looking forward to there being a shop in an area that doesn't have one close by. The design for the work was done carefully with the community in mind so that it connects with the area. It will create a new and exciting neighbourhood. There will be plenty of high quality homes, amenities and uses, along with accessible and beautiful public spaces.
Get the most from your properties
The Finefair site is full of information on our work. Contact our team today for premier support with investment properties Brent investors can have confidence in. We are more than happy to hear from people with questions or those who want to discuss their needs. Just call or email us.