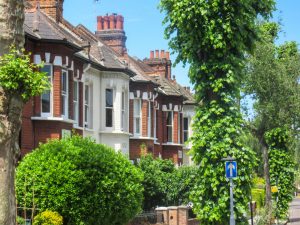 Property owners each have their own idea of what success is. This is something our company has come to learn during its time in operation. Because of this, we have steadily risen to become the top performing business working in estate management Hounslow has. We know the area and its resources like no one else does.
If you have never had the chance to visit Hounslow before, you are probably wondering if there are any interesting things here. There is plenty on offer, just read on to find out more.
Museums
Anyone who is into museums should certainly check out the Kew Bridge Steam Museum. This is undoubtedly one of the capital's finest suburban museums. It guards our industrial heritage as well. It is in what was once a Victorian pumping station. The main themes here are water and steam engines. You can visit the Water of Life gallery to see how Londoners got their water during the previous two millennia. There are also industrial steam engines for you to look at. To see them in action, visit on a Sunday.
Churches
For churches, we would highly recommend going to St Michael and All Angels. You will find it at Bedford Park. It is a somewhat contemporary church that was built during the 1880s. Richard Norman Shaw was responsible for building it. The acclaimed architect developed a portion of the neighbouring housing of the park too. Something else the church is noteworthy for is its alluring Arts & Crafts interior. This was done in a striking apricot and deep green.
If you have any property in the area you need help with, contact the most talented company working in estate management Hounslow has.
Historic venues
There is an abundance of historic venues in Hounslow as well. Between Hogarth's House, Chiswick House, and Boston Manor, you are really spoilt for choice. They are all incredibly significant from an architectural and historic point of view. If we could pick a favourite, we would choose Hogarth's House. The reason would be that it is open throughout the year while the others close in winter.
Pub?
As for the best riverside pub that has a view, we would have to go with The London Apprentice. You can find it in Isleworth, just a short walk from Syon Park. It gets its name from the apprentice boys from London who used to travel upriver to do some serious drinking. Rest assured that the present day establishment is a calm one though.
Working with the top provider of estate management in Hounslow
At Finefair, we work closely with everyone to ensure they are happy with the results of our efforts. We will make the process an easy one from start to finish. You can also have us help as much or as little as you desire. For example we could take care of leasing, lettings, guarantee rent, and more.
If you wish to get in touch with the best name for estate management Hounslow has, you are welcome to call us. Or, if you prefer, you can email us or use our contact form.