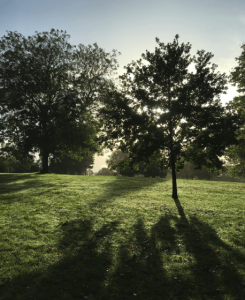 Leasing properties isn't the easiest of tasks, regardless of the area you choose to go into. When things get too tough, you need to reach out to someone who can help. This is where we come in. We are the foremost business specialising in council leasing Barnet has. Our services are always first rate so you can expect great results.
Barnet is on the edge of the green belt. Here, there is a diverse array of homes available at all prices. Moreover, it is a mere five minutes from the M25, and it only takes 30 minutes to commute to the City. Not to mention, it is home to some of the finest schools in England. That is not all there is to this borough however.
A high street that is on the rise
In recent times, new retailers like H&M have come to the refurbished Spires Shopping Centre. Because of this, some believe the local high street is on the rise. This gives locals lots of leisure options.
Diverse buyers
Your standard home buyers here include overseas buyers from China and Russia in addition to the locals. There are also incomers from the centre of the city. They are trading their old houses for somewhere with a bigger garden and more space.
Something that makes Barnet special
If you have been to London before, you will know that Barnet has something many other locales don't. Here, the high street leads directly onto a common that is lined with fine Georgian homes. If you take a short walk, you will come across Monken Hadley. In December, St Mary The Virgin Church is going to celebrate the 525th anniversary of its redevelopment. There are going to be six Son et Lumière performances that commemorate the borough's history.
The properties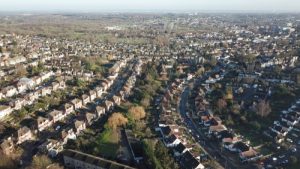 As for the property scene, there are period cottages in Wood Street within High Barnet town centre's conservation area. These include a three-bedroom home that can be yours for £900,000. Around Hadley Green, you will be able to find a number of Georgian houses. In the roads close to the Tube station, there are Edwardian homes. The town centre has some Victorian terraces as well. If you look elsewhere, you can find houses from each era starting from the thirties. More recently, contemporary flats have also made an appearance.
Should a client require help with council leasing, Barnet can provide no company that is superior to ours. We have experience working with all of these different types of home.
New-build homes
For new-builds, the biggest development would be Brook Valley Gardens. This is the renovation of the Dolls Valley Estate off Mayes Lane. The project is creating 631 new homes in classic streets designed Alison Brooks. She is an award-winning architect. Of the five phases, the first two are complete. Three is going to be available at some point in 2020.
Contact us to arrange the best council leasing in Barnet
At Finefair, we are fully aware of all the elements that go into leasing properties. This is a large part of the reason why we are the greatest business excelling in council leasing Barnet has. Another reason would be that we strive to meet all of the client's requirements.
If you need our aid, please get in touch with us.