When they require our services for estate management Lambeth landlords come to us. We have experience handling both small and large buildings. In addition, we have an uncanny ability to help our clients. It doesn't matter what their specifications are. Therefore, if you have property in the area and need aid, we are the people to speak to.
An anniversary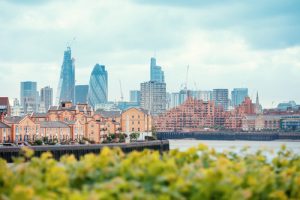 The Albert Embankment in Lambeth is honouring its 150th anniversary. First-time buyers here have the chance to celebrate this milestone themselves. They can do this by purchasing a chunk of key London real estate. They will be able to acquire it for less than £114,000.
The capital is experiencing a shortage of shared-ownership opportunities and affordable houses. If you are after riverfront locales in Zone 1, you will find they are incredibly rare. However, Clarion Housing launched a collection of homes this month. These properties are in a glitzy tower. It is ideally positioned between the South Bank's cultural hotspot and the Nine Elms regeneration zone.
Once ignored, now invested in
This part of the Albert Embankment was initially not very popular but investment by St James is changing that. The housebuilder recently finished a trio of high end high rise projects. Unusually, they have also introduced affordable houses in the last scheme, The Dumont.
Within the 30-storey structure, private sale two-bedroom flats begin at £2.35million. As for the shared-ownership homes, they start at £113,750. This shall net you a 25% share within a 441sq ft studio apartment. If you need help with your investments, rely on the top company for estate management Lambeth has.
The original designer
Originally, Sir Joseph Bazalgette designed the Albert Embankment. He is the engineer responsible for supplying Victorian London with contemporary sewers. Furthermore, he is the mind behind some of the capital's most famous roads and a handful of bridges.
It was in 1869 when he completed the mile-long street. There may be a bit of traffic. However, the embankment provides outstanding views over the river to Westminster palace. It is in a super convenient location too.
What is on offer?
Vauxhall station isn't very far away. Trains to Waterloo and the Victoria Line tube only take four minutes. Moreover, there are local riverside bus services. They go from Vauxhall St George Wharf Pier.
If you are in need of some downtime, you can head to the Garden Museum at Lambeth Palace. This has a vegetarian cafe with a lovely terrace. There is also the Above the Stag Theatre. The nearby Park Plaza hotel has excellent drinking and eating options for you as well. Anyone seeking the everyday experience can head on over to The Rose. This is a Victorian pub that has a gastropub menu.
Ask for help from the best team for estate management in Lambeth
At Finefair, we help clients with properties all over London. As the number one company working in estate management Lambeth has, you can count on us for anything. You can also expect us to maintain the highest of standards at all times.
If there is anything we can do for you, please let us know.