Landlords have the chance to make really healthy returns on their assets. However, there are risks, especially when they are in the private rental market. Luckily, Finefair Ltd can help them to consider alternatives. We can arrange the most reliable council leasing Enfield has to offer and also have experience in other Boroughs across London. This is a great way to get assurances on rent, even if there are no tenants.
What makes Enfield so special?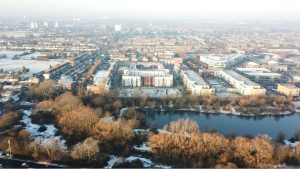 Everyone is looking for different things when they decide where to live. Some will want to be in a busy urban area where they are close to all kinds of amenities. Others will prefer a quieter place with more greenery and open spaces. Then it is important to think about the cost and things like schools, transport links, and other essentials.
For many people, Enfield ticks all the right boxes. It is a great part of north London with some really exceptional areas. This includes lovely leafy streets with larger homes. With an average house price of £681,338 according to Zoopla, the prices can also be much better than in busy central areas.
Some prime areas
While the average house price is really enticing, that does not mean you will be able to find homes in this range across the whole area. In fact, there are some spots where the properties are so desirable that the average is over £1million.
The most valuable street in the whole Borough is Rossendale Close. This is an area that screams finery. The roads are similar to cobblestones and the huge homes have beautiful manicured gardens. There is a cricket club opposite the street so this is undoubtedly a middle class area. The average price for a home on the cul-de-sac is over £1.4million. This puts it in the same price range as prime Central London.
The next street to consider is another quaint cul-de-sac. Farorna Walk has great houses and is a beautiful spot. What really makes it stand out though is the amenities. How many people can say they have stables and a lawn tennis club almost on the doorstep? There is also a tavern. A home on the street will cost an average of £1,183,730.
To round out the top three most lucrative streets in Enfield we have Dryden Road. This area stands out because it is a little more urban. In fact, there is a small high street nearby. This has some really great amenities, including a range of eateries. The area also has a good school and is close to an Overground station at Bush Hill Park. The average price if you want to buy here is £1,093,050.
Council leasing in Enfield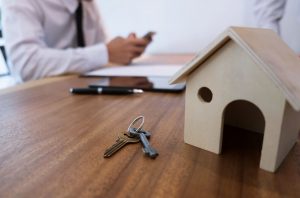 Finefair Ltd appreciates that investors and landlords target different kinds of homes. Some want to buy luxury properties that will hold their value really well. Others prefer assets they can purchase and then let to tenants. We can help both and offer services all over London.
When it comes to council leasing, Enfield has nobody better than us. We can help clients to look at their options and decide on the right strategy. This could be choosing a scheme for the short term or opting for a longer agreement. We will also look at the benefits, including guaranteed rent.
If you want to take a closer look at council leasing, whether in Enfield or other parts of London, contact us. We can provide advice and recommendations.