The one thing we want for our clients is for them to benefit from their ventures to the fullest. For this reason, people consider us the foremost business working in property investment Croydon has. Regardless of how unique your needs are, we will find a way to meet them.
Most London landlords are looking for the holy grail of property investments. Normally, this comes in the form of emerging fashionable areas. Here, property prices can be below London's average purchasing price and rents can be increasing.
Investments can create a hotspot
Croydon is one of these places. Since 2011, things have picked up for the area ever since it hit a low point. An abundance of food, property, and retail investments have given it a much-needed boost. This includes the new Boxpark food hall close to East Croydon station as well as the Westfield shopping centre set to open in 2023.
Something else that has popped up is a myriad of new build residential developments. The most high profile project is the massive One Lansdowne. The mixed-use tower will be one of Europe's tallest to date. There is also the Newgate Tower in northern Croydon at the junction of the A222 and A212.
Something other than a new build
Not every landlord is after a new build though. Some also don't want to pay the annual management fees that come with modern apartments. It is true that Croydon's property market has concentrated on shiny new central towers. However, there is a diverse property stock here. This includes flats inside the bigger period and modern homes in areas east of Croydon. Shirley Hills is a good example.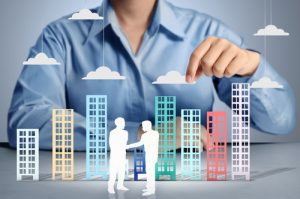 At Finefair, we know that every investor has their own reasons for buying new property. You may want to let it for example. If so, we have teams that can handle all of the management and maintenance needs.
Whatever your goal, we are the best team to guide you through property investment Croydon has. Get in touch today if you would like our help.