Between owning properties and living your life, things can get complicated. What is the point in struggling with responsibilities when Finefair is here to help you? Our team provides the services for property management Ealing can have confidence in, so rely on us.
A leafy area in west London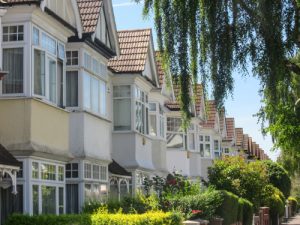 A lot of people find city pace far too overwhelming and this is understandable. If you are one of these people, why not check out Ealing? It is a place where you can escape from all of the madness to enjoy vast amounts of green space and clean air, as well as spacious Victorian homes. In fact, the architectural historian Nikolaus Pevsner described the area as "the queen of suburbs".
Huge developments in Ealing have created plenty of new homes. It is an area that often attracts young families away from the parts of west London that are more expensive. This is because of the green space and excellent schools. The number of international schools has also created a strong expat community.
Where to live?
If you are wondering about renting, you can find some examples of the average cost below:
1 bedroom flat – £1,345
2 bedroom flat – £1,771
2 bedroom house – £1,710
3 bedroom house – £2,420
4 bedroom house – £2,883
Families often wish to be in a Victorian pile in Woodville Park. For around £8,500 a month, you can choose a 6 or 7 bedroom house. If you are looking for a more affordable option then you should check out side streets Mountfield Road and Haven Lane. Here, there are 3 bedroom terraces available for £2,500 a month.
People looking at flats tend to want to be within a 10 minute walk of the station so they have an easy commute. Grange Park is a great spot near Ealing Common with a network of streets. You can expect to pay £1,800 – £2,000 a month for a 2 bedroom period conversion.
Quality property services
Our services are helpful for many people, whether you are starting out as a landlord or are an experienced property investor. We offer property management Ealing can always rely on. Get in contact with Finefair for more information about a service.