Renting out properties isn't the easiest of tasks. Fortunately, Finefair is here to help you. We can offer a wide range of services and always strive to meet the highest standards. If you want to work with skilful lettings agent Enfield has nobody better than us.
Outer London is getting very popular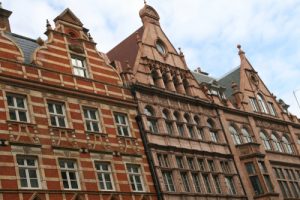 Buyers in London are beginning to push into locales that lie just beyond the south and north circular roads. These are the boundary lines that are positioned between outer and inner Boroughs. Land isn't as expensive here. In addition people can build houses at prices low enough to entice those who want certain things. Namely, they desire to be within a 30-minute commute of the City.
Enfield is a location like this. There are open and green spaces, as well as an old village centre. It has three tube stations and three overland ones. Enfield's position is also close to the M25 so it is incredibly well connected to the motorway system. The borough suits anyone who travels outwards and inwards. By residing here, you give yourself free reign to work anywhere in the city centre and the north of London.
Schemes
There are also several schemes in the works to create new homes. One is Evergreen Place. This is a scheme that consists of five detached homes. Each one comes with a garden as well as a garage. The area is moments from Enfield Golf Course so it will appeal to people who enjoy hitting the green. Prices here begin at £1,295,000.
There is also a much bigger development at Electric Quarter. Here there are new three and four bedroom townhouses. The scheme takes its name from the old Edison and Swan electrical works that used to inhabit the site.
At Finefair, we help thousands of people make successful investments. Part of this is thanks to us giving them the chance to work with the best lettings agent Enfield has. Additionally, we make sure our services provide peace of mind.
If you need us for anything, please contact the business.