The thing about our business is that we appreciate that clients need help with a variety of different areas of property management. Fortunately, we have a lot of experience in said areas. The team we have is the most competent one working in block management Lewisham has to give. As a result, we will make certain that everything goes according to plan.
For those who don't know it, Lewisham is a borough in the southeast part of London. It's a mere 18 minutes away from the Cannon Street railway terminus.
Big changes
At present, the area is halfway through a conversion from derelict suburb to contemporary metropolis. Within its limits are leisure facilities, public spaces, and smart high-rise flats.
The council has also done much to make Lewisham the preferred town centre for those living in the southeast. This includes committing to making sure that there is a diverse collection of shops.
What kind of properties does Lewisham have?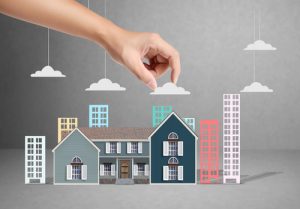 Anyone with an interest in the property scene will be happy to know that there are plenty of fine early Victorian houses here. They are a reminder that the borough was once an affluent retreat from central London. Later Victorian terraces date back to the arrival of the railway. Around this time, the area became a commuter suburb. To replace properties affected by World War II, builders constructed social housing estates. These days, new flats entice workers from Canary Wharf and the City.
You may want to rent in the area. If so you should know that new Lewisham flats are popular among commuting professionals. Usually, investors seek a yield of 5-7% before committing. While this may be tough to get, there could be potential for capital growth. This makes them more attractive.
At Finefair, we do everything we can to make the lives of our clients easier. For example, they may not know an area particularly well. If this is the case, we inform them of all the important details. We are also a trustworthy team able to handle all kinds of property matters. This includes offering the best block management Lewisham has available.
If you require any assistance, be sure to contact us. We will devise the perfect service for you.