Every property owner wants to handle their assets in their own way. However, they may not always have a plan in mind to make a profit. This is something our team can assist you with. We are the top business working in council leasing Merton has. Our people will use their vast set of skills to help you as much as they possibly can.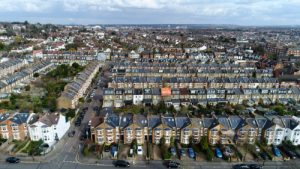 Merton is a place that can satisfy a wide variety of individuals. For instance, Mitcham's peaceful atmosphere makes it the perfect spot for families and retirees. Then there's the lively and cosmopolitan neighbour Wimbledon. It benefits from a more energetic array of restaurants, pubs, and bars.
In truth, the finest restaurants are in Wimbledon. Thanks to the presence of tennis fans and affluent residents, there are a decent number of options. They offer a plethora of cuisines to cater for every taste. Two particularly popular options are Japanese restaurants Sticks n' Sushi and Makiyaki. The local pizza fans love going to Franco Manca. If you're after some weekend brunch, you can head to the Eggs Benedict Cafe.
The culture
Merton's culture often comes as a shock to people as well. It's a tranquil spot to be sure. Despite this, it has several cultural activities and venues for people to enjoy. Something else the borough offers is a surprising number of small museums. This includes the unique Wimbledon Windmill and Museum, and the Wimbledon Lawn Tennis Museum.
In addition, you can find a myriad of theatres. The New Wimbledon Theatre and Colour House Theatre are great examples. Film fans can journey to both Odeon and Curzon cinemas to see the latest blockbusters.
At Finefair, we have some of the most comprehensive property services you can opt for. This includes reliable council leasing Merton landlords can trust. When you work with us, you'll be able to enjoy the advantages of property investing. At the same time, you won't have to deal with any of the hassle.
If you would like to find out more, you're welcome to contact us anytime.