Boosting investment returns is something that property owners always strive for. Thanks to us, they can do this without having much trouble. We are the leading team working in guaranteed rent Newham has. Our people can help you regardless of the property type and size thanks to our flexible service.
One way to ensure better investment returns is to target the right areas. Those that will grow into hotspots have a lot of potential. They could become a popular area for renting and see demand push up sale prices too.
The Lea Valley may become a hotspot for first time buyers and investors. The River Lea is nowhere near as popular as the Thames but it has a huge amount of potential. Areas along it in East London, including in Newham, Tower Hamlets and Hackney, are prime destinations for new house building. As a result they may be three of the fastest growing locations in the whole of London.
History and development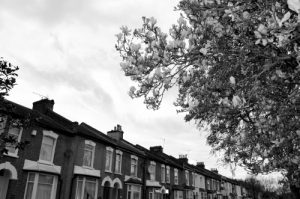 The River Lea was once a very popular route for barges. As a results lots of different industries sprung up in the area, including flour mills and china factories. It became a canal in the 18th century but sadly went without the kind of investment it needed for wholesale development.
In the lead up to the 2012 London Olympics the Queen Elizabeth Olympic Park was built. This is now a hotspot and has triggered even more development in the area. More house building is expected along the River Lea, creating up to 20,000 new homes. There are lots of projects already in the Lea valley. Homes here are popular because there is a really great sense of space and some good connections to Central London.
At Finefair we offer the best guaranteed rent Newham has. The service comes with 0% commission so it is very popular with landlords. Moreover, there aren't any monthly management fees. Regardless of whether you have a tenant or not, we'll begin your rent in 10 working days from sign-off.
If our services interest you and you'd like to know more, feel free to contact us anytime. You can also find out more about how the service works on our website.