With all of the boroughs across London, you can find many areas full of properties with great potential. Finefair is here to lend a hand through the property investment Redbridge can have confidence in. Our services are first rate so you can have confidence in us.
A Huge Win
A Government decision means that landlords now need a good reason if they want to kick out tenants renting their properties. The aim is to cut the number of unlawful evictions.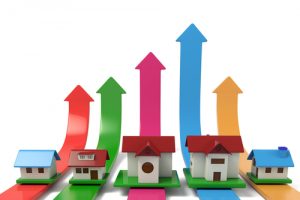 Redbridge was one of the boroughs taking part in campaigning to scrap Section 21 of the 1988 Housing Act. Previously, this let landlords evict their tenants without a reason so long as their contract had ended. With as little as 2 months notice, they would need to leave the property. This could happen even if they hadn't done anything wrong.
There were many people backing this campaign, including Redbridge and Waltham Forest Councils. They signed a petition for the removal of this controversial clause of the law. The London Renters' Union also backed this due to believing it to be very unfair. This is more so when you consider that most contracts are from 6 months to a year which leaves those renting vulnerable.
Great news for tenants
This hard work has had a great pay off. Terminating tenancies is a huge driver of statutory homelessness. This is not only in the areas where councils backed the campaign but across London and the UK.
Renters don't have to be discouraged or live in worry over the possibility of being evicted at a moment's notice. The change in the law is great to see for those who campaigned for it. Renters across the UK will also be happy to hear about this.
Redbridge is one of many fantastic boroughs within London. Its great property scene means that landlords as well as investors should definitely keep their eye on the area. This is not something you have to do alone as Finefair can help you through our superior property services.
Find out about the property investment Redbridge can trust by browsing our site; you can get in touch with the team if you ever want to know more.