Finefair Ltd has put in the work to ensure we are the top council leasing company Greenwich can offer. As part of this, we have built a relationship with the local authority to ensure we can deliver a great service. We work to get to know their needs and what letting schemes they provide. Then we can give our clients the best advice. If you are a landlord with assets in the area, we would love to help you.
Living in the hills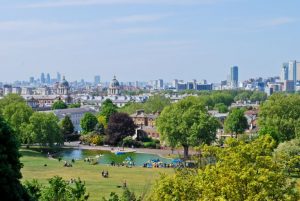 When most people think of Greenwich they picture the Royal Observatory with the backdrop of the centre of London across the Thames. While the park is a wonderful spot, there is far more to the Borough than this alone. There are several noteworthy residential areas if you are thinking about where to live. Plumstead is one of the best, offering space, some good commuter links, a nice mix of housing, and some good schools. It is also one of the more affordable locations.
One of the things that characterises the area is the hills. It can be quite steep in places but making the climb is worth it when you reach Plumstead Common. The open space is one of the best spots in the area, great for dog walking and getting some air. There is also some great history here as in 1876 thousands of locals fought to save the land from development, leading to it being protected in perpetuity.
Today Plumstead still has a great sense of community. It has a lot of staying power, with many families choosing to remain even after their children grow up. It is also a very diverse area.
Homes
One of the best things about Plumstead is the housing mix. You should look into this if you are thinking of investing in homes, especially buy to let. As the top council leasing company Greenwich has, we can look at all of the options.
If you are looking for Victorian terraces there are a good supply of them here. They can vary in size, from two and three bedrooms to larger homes for big families. Some of the older ones may need some work to modernise them but they can often be available at a nice price.
On the hilly side of Plumstead you can find newer 1930s houses. These are popular for people who prefer semi-detached properties. They can often be more affordable than the period homes.
While there are few options for new builds in the area, nearby Woolwich has some great properties. The Royal Arsenal Riverside is a great spot or there is Callis Yard.
Some of the most impressive properties can be found in Genesta Road. The modernist builds were the brainchild of architect Berthold Lubetkin, one of the pioneers of the style in the 30s. Originally the homes weren't very popular, but today they rarely become available.
There is good rental demand in the area, covering a full spectrum of renters. As a result there can be good opportunities for buy to let.
Work with the top council leasing company in Greenwich
Finefair Ltd works very hard to give our clients the right support and as many letting options as possible. We can work with investors who want to let privately and others who prefer dealing with the local authorities. Our aim is to ensure that they get the best rewards.
So, if you want to find a great service, work with the best council leasing company Greenwich can offer. We can arrange schemes that provide rental guarantees and more. Get in touch today if you want to learn more or want to start letting with the local council.