At Finefair Ltd we support landlords looking to buy all kinds of different residential assets. This includes everything from family homes to flats, and even blocks or estates. London is a great spot because it has such a diverse housing mix. It can provide lots of opportunities for healthy returns too. We can help with this. In fact, we are the top council leasing company South London can offer. Working with us is an easy way to arrange a deal with a local authority.
Life for old warehouses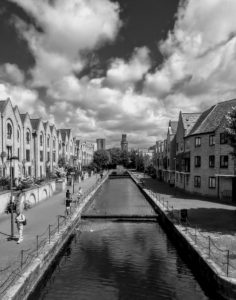 One of the most interesting residential options in London is warehouse conversions. Many of these old properties are now homes dripping in style and character. They can be incredibly spacious too.
The warehouses in London are a great reminder of the industrial history of the city. In the past they were vital for storing all kinds of goods before shipping them across the UK and overseas. But many fell out of use as much of the industry relocated out of the city. However, they became hotspots for artists, designers, and other creative types in the 80s. They wanted the space for studios and many chose to live in the properties too so they could save on rent. Icons like Alexander McQueen and Tracy Emin both did this.
While the change of use into housing was illegal at first, local councils soon began to change their views on the buildings. As a result they began granting permission for more and more legal conversions. It sparked a trend across London and around the world.
Lateral space and light
Today warehouse conversions are some of the most sought after properties in London. There are great projects in many areas, from Shoreditch to Battersea, Bermondsey to Wapping. You can find them on both sides of the Thames and in many other areas with tributaries of the river and smaller rivers.
What you will notice about many of the warehouse homes is how much lateral space there is. Most of them are single spaces with tall external walls and high ceilings. As a result the homes can look and feel huge.
While you will probably think warehouses would be dark and foreboding, they can actually be very light and comfortable homes. They can have huge windows to let in a lot of light. Plus, many have very few internal partition walls. That means daylight can usually move freely through the whole space.
Work with the top council leasing company in South London
At Finefair Ltd we appreciate that investors and renters are all looking for different things. As a result, we know how vital it is to be flexible and offer dynamic services. We do that and work hard to cater for all kinds of needs.
One thing that makes us stand out is our knowledge of council letting. It is a service we often find people know very little about. Our goal is to change that, giving people information to show why it is a viable, and often beneficial, alternative to private letting.
So, if you want help from the top council leasing company South London can offer, speak to us. We can answer your questions and provide lots of tips.