Tower Hamlets has become one of the most desirable parts of East London because it is home to Canary Wharf. This is one of the key business centres in the capital, rivalling the City itself. It is also an urban hub with lots of cafes, bars, and retail space. Not surprisingly, it has become a good spot for investors. At Finefair Ltd we provide support for clients who buy the investment property Tower Hamlets has to offer. We can arrange lettings, handle management, and more.
Blackwell Way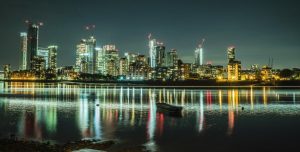 Recently the local council gave permission for a new high profile project at Blackwell Way. This is a great part of Tower Hamlets, close to Canary Wharf. The work will create 900 new homes in six towers. The largest of these new blocks will be up to 38 storeys. Other buildings will also be tall at 33, 20, and 15 storeys.
Of the new homes, 35% will be affordable. This meets the Council's goal for building more accessible housing.
Interestingly, this is the second proposal for the area to get permission. In 2005 another developer got it for a project to create 700 homes in six blocks. However, the construction never materialised.
Other aspects of the development
The new housing won't be all. In addition there will be a primary school, commercial space, and a community hub. There will also be an interesting new amenity with a wild swimming pool. This will be created as part of the restoration and transformation of Blackwell Yard, a listed dock that has a history dating back to 1617 and the East India Company.
Impressively, the project will finally allow the public to access the site. They have been unable to do so for over three decades. Once all the new construction is complete it will create new communities and public spaces for people to enjoy.
Location
The new homes could prove to be a very good investment opportunity. The close proximity will likely make them popular with people who work in nearby Canary Wharf. These people will be able to walk to work in 20-25 minutes or can cycle in 10. There is also a DLR station at East India to provide easy connections to the rest of London.
The area is also fantastic for people who want to live close to great amenities. Canary Wharf has everything you could possibly need but there is also a lot in Blackwell itself. For example there are already good schools, bars, and restaurants. There is also open space nearby along the river. If that wasn't enough, the 02 is just over the river.
Finding investment property in Tower Hamlets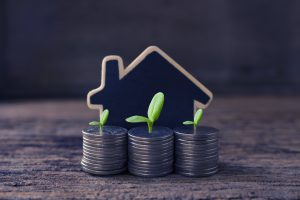 Finefair Ltd appreciates just how good some of the investment properties are in this part of Tower Hamlets. We can work with clients who already own assets and others who want to make their first purchase. Our services are broad and dynamic to suit any needs.
One benefit you can get from working with us is guaranteed rent. We can offer a service that will protect your income so there is less risk of losses due to voids. If you will need rental income to cover your costs, our service is a great option to provide extra security.
So, whatever your plans for investment property, Tower Hamlets has a lot to offer. You can contact us for advice and more info about any of our services. We look forward to working with you.