Finefair Ltd is a team that helps landlords to earn healthy income from their assets. We offer a full range of services here, including different types of letting. This has helped us to become the top council leasing company Waltham Forest has. When you need help, we can support you.
Some investors buy properties to let them out in the short and medium term before selling them on for big profits. In many cases they can enjoy massive capital gains, especially if they are lucky and choose an area that becomes a hotspot. In the last decade a number of locations have seen huge rises in property values. We will take a look at some of the biggest earners below.
Waltham Forest had the best decade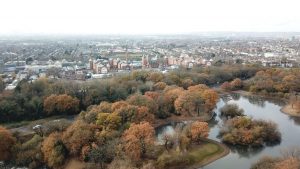 Between 2011 and 2021 the average price of a home in Waltham Forest rose by an incredible 126% according to ONS data. In monetary terms that is an increase from £216,578 to £490,895. So, in just ten years the average home in the borough has seen its value rise by over £274,000.
The last ten years have seen Waltham Forest go from an up and coming area to one that is firmly in the sights of many buyers. It is attractive to people looking for large family homes, whether as their own residence or a buy to let investment. There are lots of benefits to living here, including good amenities, more open space, fast transport links, and more.
Other areas with huge gains
While Waltham Forest has easily taken the top spot for price growth in the last decade, there are a number of other areas with great gains. Many of them were also once up and coming areas in London. For example, Hackney took second spot with a 105.3% increase in the average price to £604,465. The top five also features Barking and Dagenham, Lewisham, and Haringey.
You have to look to number 7 on the list to find a location outside of London. Bristol took this accolade as the best performer outside of the English capital with gains of 86.73%.
Prime areas in the UK also had quite a good decade. Although they did not hit the heights of some of the up and coming locations, many had a healthy rise in values. The top performer was Merton with 85.4% making it the eighth highest riser.
By country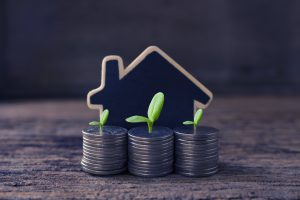 Overall England had the best gains in the last ten years. The average price rose by 58.6%, reaching £274,615. This was better than the average for the UK as a whole, which sat at 54.7% and £256,405.
Scotland had the most affordable property prices in this period. In fact, the three areas with the smallest increases were all here. The bottom location, the City of Aberdeen, actually saw a 12.57% decline in prices in the decade, the only area in the UK not to gain value.
Rely on the top council leasing company in Waltham Forest
Finefair Ltd works to offer the most dynamic services. We do this because we know that investors all have different strategies in mind. Some want to buy properties in locations that have the potential for big capital gains. For example they may be targeting areas near prime spots or those where there is a lot of regeneration in the works. On the other hand, some people want to buy and sell properties sooner. Whatever the plan, we can help.
We have done all we can to become the most recognisable council leasing company Waltham Forest has. It is a great option for people who want to choose a service that guarantees their rent while also allowing them to retain ownership. In addition, they do not have to bear the responsibility of being a private landlord.
So, if you have any questions for us, please get in touch. We are here to offer advice and whatever support you need.