Landlords have a big job to find tenants, look after properties, and meet all their obligations. As a result many of them choose to work with agents. Finefair can fill this role and has a reputation as a top lettings agent Wandsworth clients love working with. Our services are excellent and can even include guaranteed rent and management in one package.
Wandsworth's industrial heritage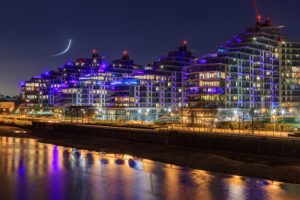 This part of South West London has an impressive industrial heritage. At one point it was home to a large brewery, a gas plant, and also diverse industries along the riversides. In this time the River Wandle was one of the hardest working rivers in the world, home to several mills and dye works.
The legacy of the industries in the area was many large warehouses and old factories. Most of these are gone now though, replaced with modern homes and other new amenities. For example there are lots of buildings of modern flats along the riversides. The former brewery is in the midst of transformation into the brand new Ram Quarter.
A strong market
The transformation in the area coincides with it becoming a very strong housing market. At one point in history people did not want to live in the area. Now however, demand is very high. Buyers and renters love the modern flats and Victorian and Edwardian homes. There are several green and leafy roads, and the area has plenty of open space with two Commons and a number of parks.
People living in the area also love the great choice of schools, including state and private ones. Families can put down roots in the area confident their children can grow up and get good schooling.
There is a lot to do in Wandsworth. People who love sport and the outdoors have lots of choice. There are also plenty of shops and restaurants in the area. Ram Quarter will even become a new retail hub.
Professional services
Finefair has a lot of experience supporting landlords. Because we are property owners ourselves, we know about the challenges you face and can offer the perfect services. This is the reason we are one of the best choices for a lettings agent Wandsworth has.
If you want to learn more about working with us, please get in touch.