Finefair is working hard to support landlords. We offer many useful services, including arranging the very best council leasing Wandsworth has to offer. Our work with the local authority means we can set up schemes quickly. We can then ensure our clients get all the support they need.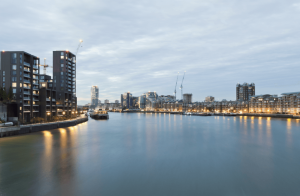 Many people looking at the property market are expecting prices to fall in the next year. They expect this to be a knock on affect of the coronavirus pandemic and the economic issues it is causing. The fall could be anywhere from around 5% to a huge 30%.
If this kind of fall does happen, a lot of people will be in a difficult situation. However, upsizers could find themselves in a strong position. They could have the opportunity to take the next step up the property ladder to a larger home with more outdoor space. More importantly, they could do it and still save money.
How?
Let's say for example that property prices fell by 10%. If a couple had a flat worth £500,000 they may have to sell for £450,000. However, if they were to move up the next ladder and buy a house worth £1million today, they would save £100,000 on it. At the end of the day they would be £50,000 ahead and have their forever home.
In addition, upsizers would save money on agent fees and stamp duty as the values of both homes had fallen. This could be thousands of pounds in total.
Moving further out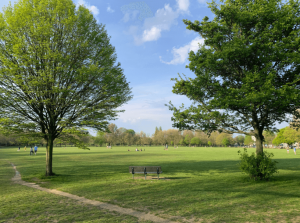 As we said above, Finefair is the top provider of council leasing Wandsworth has. As a result we know plenty about the area. We anticipate that it will become one of the most popular spots for upsizers in the next year. Many of the people who are looking for larger homes with gardens will be drawn here. That is because it ticks all the right boxes, including good schools, large homes and more space.
One of the great things Wandsworth has to offer is its location. While it is south of the river, it is still quite central. In fact it is across from prime spots like Fulham, Chelsea and Pimlico. That means relatively easy access to all of the attractions in these areas.
This is also a great option for people who want to live somewhere with lots of open space. For starters there is Battersea Park, Wandsworth Common and Putney Heath. There are other great spaces though, including part of Clapham Common, Tooting Bec Common and Lido, Wimbledon Park, and Wimbledon and Putney Commons.
Council leasing in Wandsworth
One of the things that make us such a popular company is that we deliver consistency with all of our services. In addition, we give each client the chance to decide exactly what they want from us. There are no standard service packages here; instead you can choose what you need. If you want a full management service, we can offer it. Or, if you want to manage the property yourself and just want help with letting, we can serve you.
Get in touch with us today to speak to the leading name for council leasing Wandsworth has. We can explain how we set up an agreement and what it means for you as the landlord.