Finefair has a long history working in the letting and property management industries. As a result we can offer the most consistent services for clients. This includes the very best council leasing Havering landlords can ask for. Regardless of the service, we always set out to meet the highest possible standards.
For countless individuals, the prospect of purchasing property within London seems unachievable. The high prices and demand make it tricky for most buyers. Fortunately, certain parts of the capital are more affordable in comparison to others. One of these areas you should look into is Havering. It has a lot to offer and you could also save a huge amount over central Boroughs.
Havering's location and house prices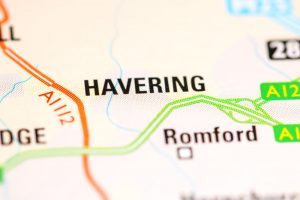 This borough is right on the periphery of London. The M25 encloses its exterior edges, with the town of Romford functioning as the most populated hub. This is not a borough you will find people referring to as central. However, if affordable property is something you desire, it could have exactly what you want. For a house in the borough with 3 or 4 bedrooms, you will need to pay roughly £420,000.
There are lots of benefits to living this far outside of central London. For example there are plenty of green spaces around thankfully. This makes everything feel more open. Another interesting fact about the abundance of greenery is that it can actually add value to your property. This may intrigue you if you intend to make a profit in the long term.
By living next to green spaces, you can increase the price of your property on average by £2,500. This is according to statistics from the Office for National Statistics (ONS). The green spaces in question can include playing fields, parks, and golf courses, as well as allotments. If you are wondering how close you have to be, it is within 100 metres of these areas. Contact our team if you require the greatest council leasing Havering has.
Views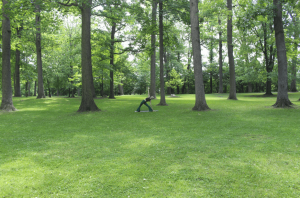 Moreover, having views of open greenery from houses can see you commanding an even larger premium. Alternatively, you can have views of stretches of water like the sea, lakes, canals, or rivers. This is in addition to residing close to fields, parks, and gardens. Views like these can increase house prices by 1.8% or £4,600 usually.
What researchers did was examine the information from more than one million property sales. These are from urban areas within England and Wales. They took place between 2009 and 2016. The information came from Zoopla and they estimated how much homebuyers desire green space that is close by. The final results reveal that the more green space that is close by, the greater the premium will be. Demands and premiums will be even higher now because of coronavirus.
Be successful with council leasing in Havering
At Finefair, we work hard to be the best partner for landlords. To do this we offer a full selection of specialist services. This includes management, maintenance, lettings, leasing, and guaranteed rent.
If you would like to learn more about council leasing Havering has nobody better to ask. So, please let us know what help you need and we will advise you.