Finefair ensures landlords have access to a great array of reliable services. For one, we are the best provider of block management Brent has to offer. Our team will deliver the most consistent solution, managing any number of properties in any size block. In addition, we can arrange guaranteed rent, council leasing, and more.
A great property scene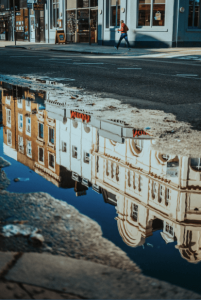 Kilburn is often the odd area out. It has some neighbours where prices are much higher. For example, to the east is Queen's Park. A little south is Kensal Green and Maida Vale. Then there is also West Hampstead. The result is an area that stands out for people who want to take their first steps on the property ladder or who want a more affordable home.
The property scene here is really impressive. First time buyers favour the period conversion flats. There are lots with one or two bedrooms. In addition, North Kilburn has a great stock of Victorian terraces. These homes are two or three storeys. This is a conservation area so the buildings have extra protection. However, you can still find some homes that have been split into flats.
If you are looking for larger homes, Mapesbury could tick all the right boxes. This is another conservation area. It is home to a great selection of semi-detached and detached housing. The finest properties have values in the millions.
Regeneration is ongoing in South Kilburn, creating new homes and amenities. There are also new builds at several schemes across the Borough.
If you own properties in this area, whether it is a home, a block of flats, or anything else, Finefair can help. With the best block management Brent can offer, you should have no worries about the condition of your properties. You can also get reliable maintenance when you need it.
Things to love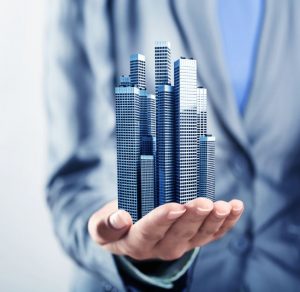 There is a lot to love about this part of Brent. For starters it has two Tube stations; Kilburn and Kilburn Park. They are on the Jubilee and Bakerloo lines respectively, meaning great connections across the capital. There are two Overground stations too and plenty of buses into Central London. This means there is a lot of options for commuters.
One of the highlights of the area is Kilburn High Road. It is a busy shopping street with a lot to offer, including high street chains and restaurants. There are plenty of independent shops too, offering a great array of products.
There is great open space at Kilburn Grange Park. It has had a makeover recently to improve the amenities. For example there is now an outdoor gym and new play areas. There are also tennis courts and a basketball court.
Kilburn is also good for families with school age children. There are some outstanding state primaries, including Kingsgate. In addition there are some private primary schools. There are also some outstanding state comprehensive schools, including St. George's RC.
Something people will love about Brent as a whole, especially after coronavirus, is the space. It is one of the top five Boroughs in London when it comes to street width. That means more room for social distancing while you are out in public.
Block management in Brent
Finefair understands that this is the perfect part of London for many people. It has lots to offer families, first time buyers, and renters too. As a result it is also a good spot for investors, especially if they plan to take on tenants.
If you are a landlord with properties here, we can help. Come to us for the best block management Brent can offer as well as guaranteed rent and more. You won't find a better partner, whether you are thinking long or short term.