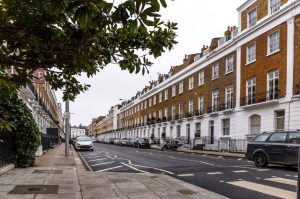 Finefair is a professional company that landlords trust to look after their assets. To date we manage millions of pounds of properties all across London. Our service is broad and can include everything each client needs. We excel in many areas, including offering the very best block management Chelsea has to offer. Whatever the size of the block, it is in safe hands with us.
There are positive signs that the luxury property market is coming back to life after several weeks on pause because of coronavirus lockdown. Estate agents and developers are reporting increases in enquiries and sales. Many of the super-rich, including overseas investors, are looking to move forward with their plans.
A flurry of activity
The new activity in the market marks one of the highest levels of demand in a year. The luxury market has been cooling for a little while but buyers were slowly returning to enjoy potential discounts on luxurious homes in prime locations. The impact of coronavirus means more people want to make their purchases now when there is a chance of even bigger savings.
Many buyers are also looking to complete before the start of the new tax year in April 2021. The anticipation is that rates for stamp duty will go up here, especially on additional homes. As a result more people will want to do their business before then.
Changing briefs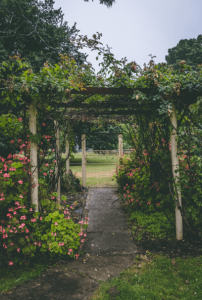 While activity is returning to the market, many people are changing their briefs. Buyers, especially high and ultra-high net worth individuals, want different things from homes because of coronavirus. Outdoor space like private gardens or garden squares is now non-negotiable for most of them. Some will even be specifying that they want south or west facing gardens where they can get sun. In addition, many of them want homes that will work for their family and staff if there is another lockdown in the future.
Premiums
While the market will be a buyers' one until supply can rise, homes that tick the right boxes could be worth a nice premium. For example a view of one of London's parks could add between 50% and 75% to values. The rarest homes with large private gardens or grounds could have even larger premiums, especially with lots of interest from overseas buyers.
Virtual viewings
One thing sellers and estate agents need to do if they want to attract buyers now is provide more digital resources. There is more demand than ever for things like interactive virtual reality tours. With them people can see around properties without having to actually visit them in person. This is much better than buying off plan.
Block management in Chelsea
Finefair has a lot of experience working in luxury hot spots like Chelsea, Kensington, and Westminster. We can give clients the very best service every time. For example, we know how much your assets mean to you. As a result we offer 24 hour maintenance and manage them as if they were our own. We can also offer guaranteed rent and more.
If you would like to talk to the top team for block management Chelsea has to offer, choose us. We will discuss services with you and ensure you select the right ones.