Finefair Ltd currently manages blocks of homes in areas all over London. Our goal is to offer the finest service to every single client. As a result, we build great partnerships. This has helped us to become a top name in many areas. For one we are the best provider of block management Haringey has.
An important part of our service is we keep an eye on local developments across London. Therefore, we can give our clients advice about new potential opportunities for them.
New homes
One of the best headlines recently in terms of new housing in London is the news that three local councils are creating new Local Plans. In these, they are focusing on creating homes to help ease the housing crisis in the capital. Overall, there could be 15,000 new homes in these three Boroughs in the next decade.
Haringey
A major project has already begun here. The work will transform a 4.66 hectare site into a city village. The new Clarendon Square will have new homes, community spaces, business premises, and new gardens. Haringey Council's Local Plan says there will be 1,080 homes on the site. However, the developer believes this number could be up to 1,714.
Camden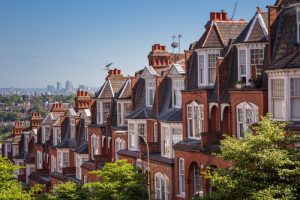 The Council has a new Local Plan and is consulting on a separate Site Allocations document that details which sites they will hand over to developers. There are several projects worth noting here.
A number of the projects in Camden are in Kentish Town. For example, there is a plan for a site to the north west of the train station that is thirty hectares. A new neighbourhood here could have as many as 2,000 new homes. Currently most of the site is industrial and warehousing, as well as a lot of space for car parking. The development will bring diversification and improve access.
A redevelopment of Camden Goods Yard could also deliver up to 1,200 new homes. There are several parcels of land which could all create new homes.
Another interesting project is the West Hampstead Interchange. The council has highlighted it as a key area for growth. There are five sites here and redevelopment could create as many as 1,150 homes.
Barnet
The third council to look at allocating more sites for new homes is Barnet. There is a huge £4.5billion project here; Brent Cross – Cricklewood. This project could create an incredible 7,500 homes as well as a new station and town centre.
Block management in Haringey
At Finefair Ltd we know how much of an impact new developments can have on areas. They can create thriving new neighbourhoods as well as more amenities. Both can attract more people. This is something investors need to look at to see if there are opportunities for them.
Our goal is to offer the very best level of service for every client. This includes helping them to expand their portfolio if that is their goal. At the same time, we can effectively manage their existing assets.
So, if you want the most reliable block management Haringey can offer, come to us. We can also offer guaranteed rent and more.