Finefair Ltd is a company that strives to give every landlord the best value. We can offer the most reliable property management Hounslow can ask for. The goal here is to ensure assets remain in a good condition. Then, we can add other services like guaranteed rent. We also handle both private and public sector letting.
One thing our clients ask us quite often is what kind of areas they should target. This is something we can help with because our services are available across London. That gives us a good knowledge of all kinds of local areas. We also keep an eye on markets to monitor things like demand and supply.
First time buyers
While the world is dealing with the impact of the coronavirus, many people are doing their best to continue as normal. A big part of this is that a lot of buyers are still trying to get on the property ladder. The fact that the Government has given a stamp duty holiday until March 2021 is also helping. That means people who have the finance and can secure a mortgage if necessary can make their move.
In London a number of areas have become very popular spots for first time buyers. In fact, in 13 of 33 boroughs the amount of deals they complete is up. There are a number of interesting locations on this list, including Greenwich and Hounslow.
Why Hounslow?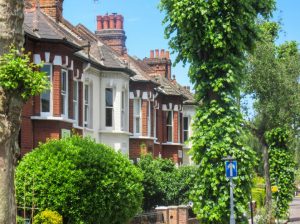 It may surprise some investors that this is proving to be such a popular spot. However, there is plenty to attract people. In fact, for many this part of London has the perfect mix of amenities. For example the Borough itself is between Heathrow Airport and some fantastic green spots like Kew Gardens and Richmond Park.
One of the biggest draws of Hounslow is the fact that it has a great mix of homes. Most importantly, there is a good supply of family sized ones with gardens. These are even more popular today as people reassess what they need because of coronavirus.
Hounslow is also an excellent spot for commuters. Because it is on the route to Heathrow, a number of train and Tube lines run through the Borough. Commuters can therefore get quick connections if they are travelling into Central London for work. The trains are also quite frequent for travellers to and from the airport.
A final thing that first time buyers in particular will always appreciate is that the house prices here are more affordable than many other parts of London. According to Zoopla the average price paid is currently £432,044. That means buyers could target homes in the area and not have to pay any stamp duty. Those who buy homes with values above £500,000 will still save on the duty they pay.
Property management in Hounslow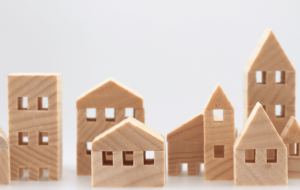 At Finefair Ltd we appreciate that many investors want to know where first time buyers are targeting. This is important to know because it can symbolise that an area is up and coming. In fact, a lot of new younger buyers can influence the amenities in an area, attracting all kinds of new businesses. This can ultimately lead to the creation of a new hotspot.
If you are an investor and want a first rate service from a property manager, we are the team for you. Lots of clients trust us with their portfolios. We can arrange everything, from inspections and maintenance to letting solutions. Our service can even include guaranteed rent and council leasing if you prefer.
So, talk to us today if you want to work with the top provider of property management Hounslow has. No portfolio is too large or small for us.