At Finefair Ltd we strive to be the most dynamic property managers in London. Our goal is to ensure we can offer the right service for every single client. To do this we have to be able to cater for any portfolio, regardless of the size, type, or location of the properties. Our skill has helped us to become the top name for property management Greenwich has.
London is one of the most exciting cities in the world because it is changing every day. There are always new projects to regenerate or rejuvenate areas. This can present opportunities for everyone. For example it can benefit local residents, people on the property ladder, first time buyers, and investors.
Greenwich Peninsula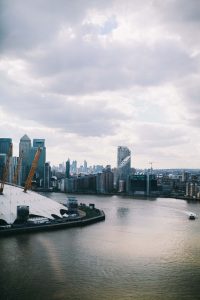 One of the largest and most interesting projects in London is at Greenwich Peninsula. This part of the capital is famous for being home to the O2 (formerly the Millennium Dome). However, there are lots of areas here that are undeveloped or redundant. Luckily, a number of developers have projects to regenerate them.
In total there will be seven new neighbourhoods in this part of Greenwich. This could create as many as 15,000 homes. That would create opportunities for new buyers, people who want to move up the property ladder, and investors too.
Housing is not the only addition to the area though. The projects will also create some incredible amenities. One of the most interesting is a new linear riverside park. It will be the first elevated one in the city. There will also be two new schools, sports facilities, and more.
This could become a very popular spot for commuters who work in the City and at Canary Wharf. The transport links are exceptional and it takes just minutes to travel from North Greenwich.
There are plenty of great developments to choose from in the area. For example, the No 5 Upper Riverside Building overlooks the river. It is a high quality building with some lovely apartments. There is also a new launch of apartments at 67 Park Central in Millennium Village coming up next month.
Reliable property management in Greenwich
At Finefair Ltd we know what it takes to manage homes all over London. While some investors think they can handle it themselves, it can quickly become too much. We are happy to step in and ensure they can choose the perfect service. We make sure they meet their obligations and can offer excellent value for money.
A great thing about our service is we can do various other things as well as managing properties. For example, if you have issues finding tenants, we can help. We can even arrange guaranteed rent for you.
So, if you want to start working with the top provider of property management Greenwich has, come to us. We can take care of everything, including blocks and estates.