When you work with a business for anything, you want to make certain they commit to giving you the best service. This is the case with us as we constantly strive to meet the highest possible standards. Our attitude is one of the reasons we are the greatest establishment for council leasing Enfield has to give.
London interests all kinds of people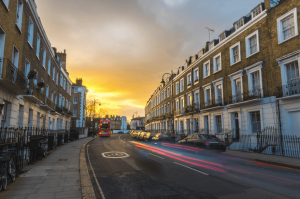 Property in London is something that interests various buyers. These people can include overseas property investors seeking out potential assets. They could be students who reside close to universities. There may even be businessmen who need to access the financial district.
As for families with children, they typically have specific criteria. This can make it difficult for them to find a suitable home. However, a huge new development in Enfield is here to change all of that. It aims to do so by supplying family friendly homes that are well connected, and near nature and the schools. At the same time, it wants to provide landlords with strong rental growth.
The amount of different buyers can make it tough for property managers. Luckily we can offer a great service. If you need help from the number one company for council leasing Enfield has, come to us.
A crucial development
A mere half an hour away from the city centre is Trent Park. This development is by Berkley Homes, a leading developer. Of all the residential properties coming to the North London market, this is among the most crucial. It is on 413 acres of parkland. The large development includes multiple quiet neighbourhoods with new build homes. In addition, there is a restored heritage mansion. In short, it is the perfect place to raise families near some of the country's top schools.
Enjoy an active lifestyle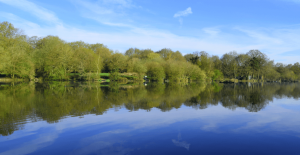 It is not all about the schooling of course. Adults and children shall be able to participate in an active lifestyle if they go to Trent Park. Exterior and interior activities take full advantage of the scenic area.
When the refurbishments are done, the mansion shall house a modern residents' gym. This will be in the orangery. Moreover, there is going to be tennis courts and an outdoor pool. Following the cycle paths and footpaths shall unveil the grounds' natural beauty as well as that of the surrounding woodlands.
Enfield itself has lots of other great amenities so you can be active. If you like sports you can find clubs for almost any sport. There is also Go Ape Cockfosters if you want to try the high wires.
A rare situation
In this country, the development of heritage sites is severely restricted. Because of this, Trent Park presents a rare opportunity. Buyers will be able to make investments into an English countryside property that is not far from Central London. In phase one, overseas property investors will only be able to get their hands on 212 of the homes.
The best for council leasing in Enfield
At Finefair, we help our clients to create strategies that work for their specific circumstances. The properties we oversee vary in size and design, with many spanning massive areas. Whatever the specifics though, we can manage them.
If you would like to do business with the best company for council leasing Enfield has, please get in touch. We can talk about what the services include, how the schemes work, and much more.