Investors have the best chance to be successful when they work with the right people. Our establishment is the top one specialising in investment properties City of Westminster has. When someone in this area requires help, we go above and beyond to give it to them.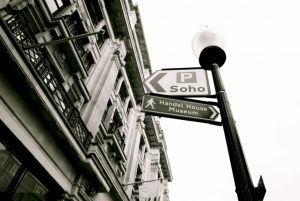 The Soho district is part of the West End of London and sits inside the City of Westminster. For the past few decades, it has been working to improve its image. It has let go of its less than desirable assets. Today, it is full of independent cafes, townhouse clubs, theatres, and restaurants. In addition, there are streets of Georgian homes complete with blue plaques to celebrate the famous ex residents. Plenty of architectural surprises lie in wait here too.
Recent history
In recent history, office-to-residential and warehouse conversions have drawn fresh incomers. The population has effectively doubled here. At the turn of the millennium, there were less than 1,500 people. That number has now risen to over 3,000. Soho also acts as a magnet for empty-nesters and young entrepreneurs. They typically downsize from family homes in the suburbs. If you would like to do business with the best company excelling in investment properties City of Westminster has, speak to us.
The delay of the Crossrail project has really left its mark as well. Derwent London is currently in the process of constructing a pair of huge office structures; 1 and 2 Soho Place. The team is erecting them over the new Tottenham Court Tube station. This lies on the corner of Oxford Street and Charing Cross Road. Not to mention, there is a replacement for the lost Astoria music venue. The new 600-seat theatre should open in 2021.
The property scene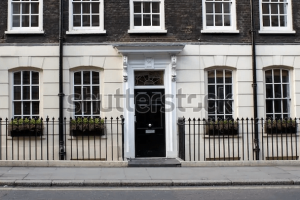 As for what the property scene looks like, there is a good selection of fine Georgian homes. Furthermore, Soho has a myriad of period conversions. They exist above ground-floor shops or restaurants. There are also office-to-residential schemes and warehouse conversions.
The renting scene is strong as well. In fact around 57% of the homes in the area are rentals instead of being owner-occupied. Lots of people want to rent here so they are close to all the fantastic amenities. This is not surprising considering that Soho is a pied-á-terre locale. Lots of the locals work unusual hours in restaurants and bars in the area. The result is a constant demand for rental homes here. Studios begin at roughly £1,500 a month. For one-bedroom flats it is £2,000 and two-bedroom flats come in at £2,500.
Transport
With transport, the district takes advantage of Underground stations at its four corners. As a result there is plenty of coverage and locals can easily get across the capital. They can travel on the Piccadilly, Bakerloo, Northern, Victorian and Central Lines.
Managing investment properties in the City of Westminster
At Finefair, we are capable of handling properties of varying sizes. We also have the ability to secure unique partnerships that benefit all parties. These are two of the primary reasons why people return to us when they need help.
If you want to work with the leading business working in investment properties City of Westminster has, contact us. We can offer guaranteed rent, management, maintenance, and so much more.