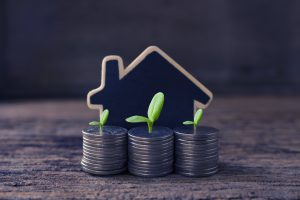 At Finefair, we take a professional and personal approach with our work. As a result, we can focus on the needs of each client who comes to us. This is while always providing comprehensive and exceptional services. We do this through our work, including the rent guarantee schemes and council leasing Bromley can depend on.
Exciting new scheme for Bromley
Housing association Poplar Harca has made a decision to appoint construction contractors Thomas Sinden. The work will deliver 13 new homes at an infill site in Bromley, East London.
At the moment, the site at 70-76 Bromley High Street is underused. The project will provide the area with three new affordable/social rent units. This is as well as ten intermediate houses, private amenity space, and a large communal garden.
Infill schemes are a popular way to deliver housing in London. They can help to ease the housing crisis in the UK because they create new homes in areas where there are few large pieces of land left. This development will provide the area with new quality homes that are affordable. Work on the site should begin in the next few months.
A reputable team of expert contractors
Established in 1991, Thomas Sinden has a lot of experience delivering fantastic results. They have built a reputation for completing award-winning projects across London as well as in the South East. Their work includes refurbishment schemes in addition to new build jobs.
Thomas Sinden is a company that has a great track record for the standards of work they offer. They take on projects involving various clients, including private as well as public ones. For example they have experience with colleges, schools and local authorities.
Where to turn for leading property services
Finefair has an amazing reputation. We built it by consistently delivering first class services to our clients. You could join the many landlords and investors throughout London who benefit from our specialist work.
To learn about our services, including the best council leasing Bromley can offer, take a look through our website. Then, never hesitate to reach out if you would like to speak to a member of our skilful team.