When it comes to block management Brent landlords know there is no one better for the job than our company. Over the years, we have had the pleasure to assist countless clients with their needs. Additionally, we have built experience with properties of varying sizes and shapes. In short, we are ready for whatever comes our way.
Redeveloping Brownfield sites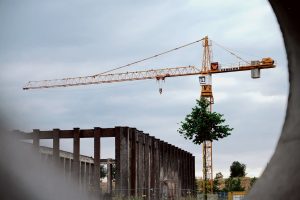 During the previous two decades, many Brownfield sites in London have become exciting culture hotspots and new homes. Furthermore, the projects they have done wonders for fighting London's housing shortage. In many instances, the redevelopments create new urban villages. They can include restaurants, shops, and community centres. There have also been new schools and thousands of homes.
The most recent of London's Brownfield projects was revealed a few weeks ago. The project will redevelop part of Alperton, Brent. The site in question was formerly a distribution warehouse campus. The work will supply 3,030 new houses across the 22-acre site. The housing will straddle a section of the canal that the public has not been able to use since the 1930s.
Grand Union Village
One part of the project will be Grand Union Village. This will cover 5,000 sq ft and include landscaped gardens, a bowling alley, co-working space, and a community hub. Moreover, there shall be a gym, healthcare centre, and nursery. For studio flats, prices begin at £350,000. Around 35% of the new homes are going to be for social rent too. Buyers can also purchase using the shared ownership scheme.
At Finefair, we are proud to be the finest establishment specialising in block management Brent has to give. Because of how our schemes work, clients have peace of mind when using them. We are also available to help with a myriad of other matters. For example we offer guaranteed rent, lettings and even council leasing.
If you need to speak to us, you can get in touch using the contact details on our website.