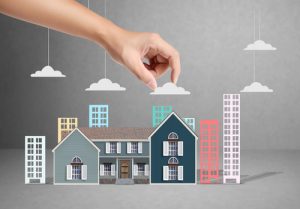 We know that the needs of our clients aren't always the same. This is the reason why we work hard to provide each of them with a solution that suits their needs. Whether this is our rent guarantee schemes or services for investment properties Bexley can count on Finefair. In fact, we offer our leading services to people across London.
£9.4m Bexley development
Orbit and Wates Residential are working on a £9.4m project in Erith. The West Street development will produce 42 new affordable properties in Bexley. Orbit appointed Wates in April to help with the construction of these affordable properties.
The site for the development is home to several vacant buildings, including a former warehouse for car parts. A contemporary low-rise building will replace them. The plans include 21 homes for shared ownership sale, 14 for London Living Rent, and 7 for London Affordable Rent. There are also plans for a community garden along with a car park that will have electric charging points.
The installation of the foundations will be the first stage of the work. The plan is to then start working on the main structure after the groundworks are complete. The result will be 42 affordable mixed tenure properties.
Wates and Orbit have made a pledge as a part of the project; this is to provide local residents with training and employment opportunities. As a result the project will provide Bexley with longer-term benefits alongside the quality housing. It looks as though the project will be complete in January 2021.
Property investors and landlords – look no further
When they are in need of excellent services for investment properties Bexley landlords can have confidence in our work. We can help make sure your investments are successful, manage your properties, and much more.
Should you require more information about our services, make the most of our helpful website. You can reach out to us if you ever have any questions or wish to speak to us about the work we do.