If you are looking for a company that knows about letting to councils, Redbridge has nobody better than Finefair. We work with a diverse range of clients, and each one wants something different. Because of this, we tailor our services to ensure their satisfaction. If you give us the chance, we will do the same for you too.
A famous location among families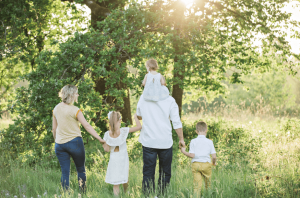 Families love Redbridge's own Woodford, a suburb that lies in the north-east of the capital. This is partly thanks to the huge number of homes available. In addition, they are drawn to the easy access to Epping Forest, and the local grammar schools.
Woodford is an area made up of a myriad of settlements divided along the main roads out of the city. However, South Woodford, which is the primary shopping centre, is separate from the rest of the Woodfords. They are Woodford Bridge, Woodford Wells, and Woodford Green.
Commuters love the area too
Among the commuters, this is a very popular location. There is a considerable collection of homes here, as a result there are options to suit every taste. They include Twenties, Thirties, and later, and Edwardian and Victorian.
The Firs Estate west of Woodford and the Monkhams Estate are the ones people favour the most. The latter is a compact garden suburb that comes with beautiful Edwardian semi-detached and detached homes. As for the former, the homes primarily date from the twenties and thirties. The biggest of them are in The Drive so it is worth looking here.
If you require a business that understands letting to councils, Redbridge clients can depend on us. We are the local authority's chosen agent. As a result we offer a professional service every time.
Flats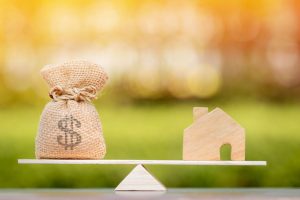 If you are in the market for some pricey flats, Woodford's most expensive offerings lie inside Highwood. You will need to travel to Sunset Avenue. However, the rewards will be worth it as the flats overlook Epping Forest and its green spaces. They have huge balconies, providing useful outdoor space.
Developer Crest Nicholson did some work to convert the listed Victorian structures. They also constructed new houses and flats at the grounds that used to belong to Claybury Hospital. The result of their efforts was 850 new homes.
Renting in Woodford
As for the renting, one and two-bedroom flats are popular here. This is in the contemporary blocks near South Woodford station. There is also the catchment area for Churchfield primary school. Many people find themselves seeking out properties here. The one-bedroom flats begin at £1,100 per month. It is £1,300 for two-bedroom. Those two-bedroom flats in Queen Mary's Gate start at £1,450 and then go up to £1,550 monthly.
Contact us to learn more about letting to councils and our work in Redbridge
At Finefair, we aim to set the highest standards in our industry. Our team constantly strives to surpass them as well. Because of this, we have developed a strong reputation that carries on growing to this day.
To get help from the number one company working in letting to councils Redbridge has, please give us a call. We can give you a lot of advice so you can choose the right service.