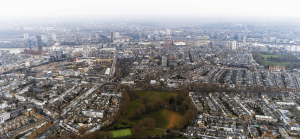 Finefair is a leading property management company offering several services. These are perfect for landlords and investors who want to make their investments as successful as possible. For instance, we offer rent guarantee schemes, act as one of the best private letting agents Fulham has, and support clients across the whole of London. We have been able to develop strong relationships with our clients over the years by delivering amazing results. This makes us the team you can count on.
Getting planning approval for a £12m project
A £12m development in Barons Court in West London has gained planning consent. As a result, Southern Housing Group has now got approval for the work to go ahead. The plan is for them to begin the project in February 2021. It will involve redeveloping Ada Lewis House on Palliser Road. Southern Housing Group will invite four of their framework contractors to tender. The latest cost estimate for the work is £10,980,000 – £12,133,000.
Hammersmith and Fulham Borough gave the works planning permission last month. Consequently, the project will create 36 homes.
The executive director of development and growth for Southern Housing Group believes that the work will be incredibly beneficial. The reason for this is that it will supply people in the borough with more affordable housing. As the leading private letting agents Fulham has we know that there is a lot of interest in the area. As a result the new homes will likely be very popular.
A wonderful design
The Samuel Lewis Housing Trust built Ada Lewis House back in the 1920s. Originally it was a hostel for single women and got its name after Samuel Lewis' wife. He left money in his will for homes for the poor. In 2001, the Samuel Lewis Housing Trust became Southern Housing Group.
Architect Jamie O'Sullivan of Child Graddon Lewis designed the new building. It extends the Edwardian terrace typology found around the site. This continues the rhythm of the streetscape outside. Furthermore, the site was thought of as an individual building that bookends the block with the purpose of improving continuity along Palliser Road and to clearly define the area.
Consultation events took place back in May 2019 and January 2020. As a result there have been several refinements of the design. For instance, the distance between the street facing windows was increased and there will be more trees planted. The plan is to begin enabling works in winter 2020 and have the first families move in spring of 2023.
Contact Finefair when looking for private letting agents in Fulham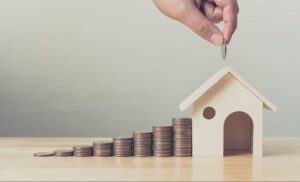 We understand that properties are a huge investment. Consequently, you need to work with experts to ensure that they are in the best hands. You must make sure that any professionals you contact have plenty of experience dealing with properties. Moreover they need to have the right knowledge of the property market. Finally you need to make sure they will care for your properties. This is precisely what you receive by working with the Finefair team.
Work with truly first rate specialists and choose the private letting agents Fulham can always rely on. Reach out to our establishment today to learn more. We can speak to you about our work in detail, including going into our services and answering any questions you might have. Alternatively, we can help you get started and allow you to start benefiting from our work.