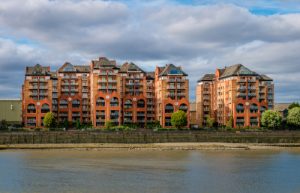 Finefair is a company that works hard to be the most competent team for council leasing Hammersmith and Fulham has. For every client, our goal is to offer the highest possible standards. We help landlords and investors, building relationships that last for years.
For a long time, West Kensington has stood as the poor relation of South Kensington and Chelsea. However, more buyers are being thrust towards this normally underestimated locale. This is thanks to high prices in the prime areas. The Olympia London Exhibition Centre's rejuvenation will also only serve to increase the area's profile.
Olympia hub
Back in January, officials got planning permission for a project worth £1billion. It is going to transform the 133 year old centre into what investors plan to be a world leading central hub. Those in charge will be renovating the full 14-acre site. They will create office space, a cinema, and also performance venues. Other additions include restaurants and hotels. Architects Heatherwick Studio and SPPARC are behind for the design. The work is expected to begin at some point in 2020.
A favourite for students
Historically, West Kensington was a student neighbourhood. This is due to its relatively inexpensive nature. Its nearness to Imperial College is another factor. In recent times however, families and young professionals have began favouring the area. They are able to get more from their money here than they would with certain other places.
You are probably wondering what the greatest West Kensington streets to live on are. The most popular option would be Queen's Club Gardens. It is a beautiful, leafy enclave that comes with its own tennis courts and garden. If you plan to commute, look at streets like Avonmore Road and Stonor Road.
At Finefair, we provide our services to the private sector and the public one. Both can expect help from the number one establishment for council leasing Hammersmith and Fulham can offer.
If you would like to do business with us as well, please get in touch.