Letting your property through a local council could be a good decision for you as a landlord. It can allow you to relieve many of your day to day responsibilities. This is while still making money from your investment. We have a wealth of experience with all facets of council leasing in Hammersmith and Fulham. So, if you need specialists to help you with this, we are your first port of call.
Leading property services
When your property is leased through the council, they will bear any costs that come up, such as repairing damage. They will also take on the work of finding tenants and collecting the rent. This could be an excellent choice for landlords who are busy or don't have the time to handle all the upkeep and responsibility of a property themselves.
Who to turn to for help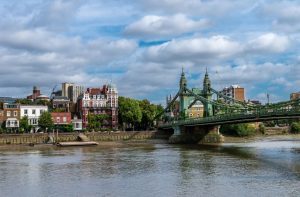 Every housing authority and council will have unique guidelines and approaches to council leasing. For this reason, it's important that you liaise with each authority individually. We have been working with the local council of Hammersmith and Fulham for years. This is as well as local authorities on the other London boroughs including Waltham Forest, Greenwich, Lambeth, and Haringey. This means that we have those vital connections which will make your life much easier and more straightforward when it comes to council leasing. Even if you own several properties scattered across different areas, we can help you. Our team can assist with arranging council leasing for all of them.
Reach out to Finefair today
Please send us an email or call today if you require expert help with council leasing in Hammersmith and Fulham. There is no commission on our local authority lettings services. As a result, you won't be taking a risk when you decide to work with our team.