Finefair has an eye on areas across London, including trendy, edgy locations and hotspots for new development. As a result we can offer the very best advice and services for our clients. This includes the most reliable block management Hackney landlords can ask for. Whether it is a small block or dozens of homes, we can manage it.
Hackney's reputation
London is such a diverse city that you can find areas with all kinds of different reputations. Hackney is very unique though. When you look at how high the house prices are, you would assume it to be a typical prime area. However, there is a real edgy feel here. This is thanks to things like the local art scene and the young, creative crowd. You can find lots of independent shops, bars, restaurants, and more.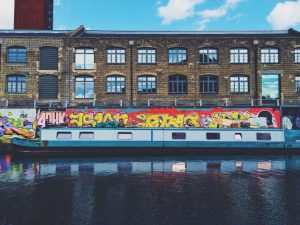 One thing people need to keep in mind about Hackney is that it is a busy urban area. As a result there is lots of hustle and bustle and it can be noisy all day long. This will deter some people but it appeals to anyone who wants to feel like they are constantly on the pulse. Street art is also very popular here but the grimy image of the area is a big part of the edgy appeal.
Living in Hackney
It can be very expensive to buy a property in Hackney. As a result there is a very strong renting scene and investors can enjoy healthy yields. Renters can expect to pay an average of £1,550 a month for a one bedroom flat. This can rise to £3,320 for a four bedroom house. Home sharing is very popular here.
There are lots of great amenities in Hackney to enjoy. This includes fast connections to Central London, all the bars, restaurants and shops we mentioned earlier, and some great outdoor space and gyms. There are even local food markets to enjoy.
Property solutions
If you are a landlord with properties in Hackney you can rely on Finefair. We can offer a flexible range of services, including lettings, guaranteed rent, maintenance and more. If you need block management Hackney has no better provider. We achieve great success for our clients and help them to achieve their goals.
To find out more about the area or the services we can offer, please contact us.