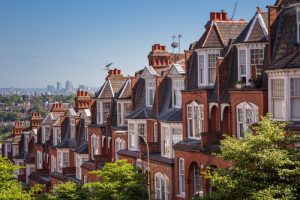 When they need help with guaranteed rent Haringey locals come to us. To date, the schemes we provide are very popular among investors and landlords. We pay our clients every month, regardless of whether the property has tenants or is void. In addition, there are no monthly management fees and 0% commission.
Crouch End is an area in the west of Haringey. Oddly, what people consider its largest drawback has become very beneficial. Historically, people had a bad view of this London village because it does not have a Tube station. Many house hunters and investors also see it as a poor relation to other leafy north London hotspots.
Privacy
However, not being part of the Underground system has some advantages. For one it allows the location to save itself from turning into a tourist trap. As a result it retains a more quaint feel. Locals aren't overrun with visitors or inundated with lots of chain stores. More importantly, they also don't need to worry about tourism pushing up house price tags.
The village's personality
The cafes, restaurants, and shops here are nearly all independent. This blesses Crouch End with a proper personality. Furthermore, there is a feeling of pride and community here. It is one that more transient and smarter London villages with international demographics can lack.
Crouch End's heart is its clock tower. Since 1895, this has been a landmark of Crouch End Broadway. During this time, more modest Victorian homes were built alongside the grand villas. Sadly the area did struggle for a while. But, rising prices elsewhere convinced young couples and families to settle here.
At Finefair, we offer our clients hassle free renting for every property of every size. Our efforts will aid you in saving precious time in addition to money. This is one of the reasons why people think of us as the top company for guaranteed rent Haringey has.
If you would like to know more, you are welcome to contact us anytime. There is also a handy video on our website that explains how guaranteed rent works. You can watch it here.