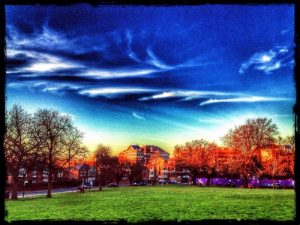 If you are looking for the top establishment working in property investment Harrow has, you have come to the right place. Our team is famous for the first rate services it provides. We focus on assisting clients with securing the correct properties. In addition, we help everyone to understand the market better.
Those who are thinking of living in Harrow often want to know if there are any places they can go for days out. This could be as a couple or with the kids. Thankfully, there is plenty on offer in the local areas so you can have some great experiences.
Dinosaurs
One attraction would be Dinosaur Escape at the West London Golf Centre. No one needs a windmill when there is a massive dinosaur moving around. Don't allow this to distract you from achieving a hole in one though. Do everything in your power to navigate the Jurassic jungle's 18 holes. Whilst playing, you can experience the sound and movement of all the animals that originate from the prehistoric past.
Tour the stadium
If you or your children are particularly sporty, then you cannot pass up an opportunity to take a Wembley stadium tour. The tours are very popular, attracting millions of visitors from around the world every year. Each tour is led by keen and experienced guides. They last for a cool 75 minutes. Therefore, you will have plenty of time to soak up the atmosphere. You can ask questions and take photos as you move throughout the national stadium.
Bentley Priory Museum
For history fans, there is the Bentley Priory Museum. Here you can celebrate the people who took part in WWII. It brings the past to life by letting you get hands on, through costumes as well as interactive exhibits. Children will even be able to take a seat in a Spitfire replica that's life-size.
As you can see there is plenty to do in Harrow. Not surprisingly, it is a Borough that attracts lots of different residents.
At Finefair, we remind clients to review and evaluate their portfolios frequently. This is an important step in property management. Without it, they may not be a success and may not make the most of the opportunities for property investment Harrow offers.
If you would like our assistance, feel free to contact us. We will offer advice on our various services so you can choose the right options for you.