Property owners all have their own goals to meet. This is something our business understands. As a result, we work with every client closely to make certain they get everything they need from our services. This approach is the reason we are the top establishment working in estate management Hillingdon has. Work with us if you want a bespoke service for a great price.
The Borough's claim to fame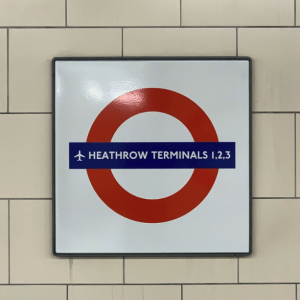 By area, Hillingdon is London's second largest Borough. Its primary claim to fame is that it is home to one of the country's busiest airports. We are of course talking about Heathrow.
As for famous residents, they include actress Jane Seymour and Sir Alexander Fleming. The latter was the individual responsible for discovering penicillin.
Something else in the borough that is worth mentioning is Brunel University. This was the location for several TV series and films. Examples include The Inbetweeners and The Sweeney.
The Borough of the past
Within the Doomsday Book of 1086, this Borough was recorded as being a collection of rural villages. These days however, you will come across a diverse, huge population. Back then this is something you simply could not have imagined.
It is true that Sir John Betjeman labelled the area as "Metroland". However, the Borough has been able to retain its beautiful villages. Additionally, it offers you a true slice of rural life. This is surprising considering it is a mere half hour train ride from London's heart.
If there is one predominantly suburban area here, it would be North Hillingdon. The South of the Borough on the other hand is more industrial with its massive units. Some of the area's principal companies include BAA, Cadbury Schweppes, and the British Airways Head Office.
We said earlier that Heathrow was part of the area. In addition to this, there is RAF Uxbridge and RAF Northolt. That means there are several important links to aviation in the area.
The close proximity to Heathrow makes this a part of London where there is a good amount of demand for homes. There are plenty of great assets available. If you are looking for them and wish to work with the best company for estate management Hillingdon has, contact us today.
Underrated attractions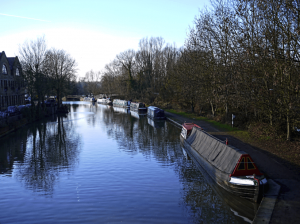 There are many surprising attractions in the Borough too. The network of waterways and canals is one of them. Included in this list is Grand Union Canal. This links London to Birmingham. A large amount of these canals were repaired and enhanced during the 1940s. These days, they offer you miles worth of walks along the towpath. Not to mention, there is the chance of seeing brightly coloured rowboats.
The Colne valley was once a section of the Grand Union Canal and was an important trade route. In the present, it provides quiet country walks that come with the sound songbirds.
Another detail about Hillingdon you may want to know is that it comes with its own Lido. You can find this at Ruislip. This is a 60-acre reservoir. There are paths for walking around the lake as well as a sandy beach. Furthermore, there is the Ruislip Lido railway. It operates from the beach through the woods and goes to a local pub. You can stop here for some refreshments.
Arrange estate management in Hillingdon
At Finefair, we provide everything the client needs in one place. This way, they don't have to waste their time dealing with multiple companies. It's us and only us. Every bespoke package of services can include managing properties, maintenance, guaranteed rent and more.
If you would like to work with the leading company for estate management Hillingdon has, please get in touch. We can give you lots of useful advice so you select the right services.