The thing about investors and landlords is that each one has their own personal goals. Having had the pleasure to do business with these individuals for over a decade, this is something we know all too well. The knowledge means we know to be flexible and offer bespoke services. This time has also given us the chance to become the top company for council leasing Kingston upon Thames has.
Demand surge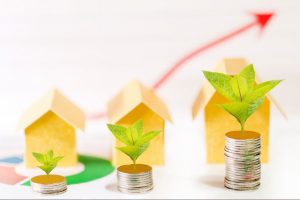 Since Brexit there has been a surge in buyer demand in the UK. There are several reasons for this, including more confidence among UK and overseas buyers. The result of the increase is that house prices are increasing once again. The latest figures show this rise is an impressive 2.4% already in February.
Another interesting statistic is that while demand is rising, so too are the number of people looking to sell. In the period there has been a 1.6% rise in the number of homes coming on to the market. This is the first time this figure has grown in 16 months. The selling conditions are the best they have been for several years so expect even more people to come to the market.
Highest rise in prices
As one of the top providers of council leasing Kingston upon Thames has, we always monitor the market. While the rise in London as a whole is great, there have been better numbers in several Boroughs.
The biggest rise was in Lambeth. Here the year on year growth is an impressive 7.7%. This means the average house price in the area is now £648,000.
South-west London continues to dominate in terms of house prices. The next three areas with the highest growth are all in this part of the capital. In order it is Sutton (7.1%), Kingston upon Thames (4.6%) and Merton (also 4.6%).
Prime London
While the biggest rises in house prices are outside Prime London, there has been good news for some of these areas. For example Kensington and Chelsea had a 3% rise in prices. Similarly, Hammersmith and Fulham saw a 3% rise. This means buyers are returning to these markets. The only downside is the City of Westminster which saw prices fall by 1.1%.
Trade negotiations
One of the things that is inspiring property purchases and rising house prices is the current negotiations about trade. The UK could get a really great deal and find itself in a strong position. If so demand and values could continue rising. However, there is potential that the negotiating will stall and prices will flatten again.
Arrange council leasing in Kingston upon Thames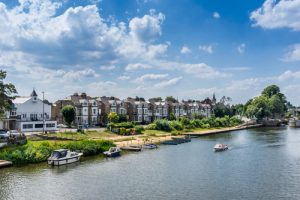 At Finefair, we work closely with every client to help them achieve the level of success they desire. With us, you will receive a first rate service every time. This can include guaranteed rent, property management, and more.
To get in touch with the leading business for council leasing Kingston upon Thames has, simply call or email our team. We will help you decide if this is the right option for you.